Are you READY to get FIT & LEAN in 2015?!
DEADLINE TO JOIN IS TOMORROW (MONDAY 12/29)

IT'S A WONDERFUL LIFE!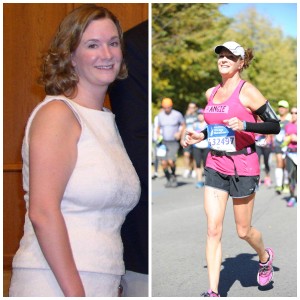 And it's SO much more WONDERFULLER when you feel good!
2 years and 24 pounds ago, I did not feel so wonderful. I was at a time in my life when I figured I had tried everything, done it all, and just wasn't getting the results I wanted. I was THIS close to giving up – throwing in the towel.
I am a busy mom of 4, and really…who cares right? WRONG!!! I cared! Of course I did! I was just trying to convince myself that I didn't, because facing the reality that nothing I was doing was working was hard to swallow.
One more try, I told myself. Give it all you've got! Commit 100% and see what happens…
Fast forward 2 years I lost 24 pounds, just by eating healthy foods and working out at HOME – doing programs I LOVE! I feel better than ever, have more energy, more confidence and just a better outlook on life in general! I ran a marathon for crying out loud!!!
And now I get to pay it forward and help others find what works for them! Are you ready to find out? Give it your all? Make 2015 the best year ever! Where do you want to be NEXT December?
START with me on January 5th – set some BIG goals for the NEW year and REACH them!
You can do it and I can help!

Let's get FIT & LEAN in 2015!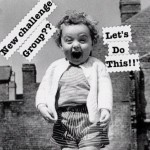 New Challenge Group will start Monday, January 5.
21 Days

Daily Workouts

Clean Eating 

Motivation 

Accountability

And Daily 24/7 support from me!
Will you get all of that from a gym club membership?! I don't think so.
There are several options for this group. Dust off an old Beachbody program, or try something NEW for the new year!
Purchase a challenge pack and be eligible to win $100! Challenge Packs consist of a NEW program + Shakeology at a discounted 'bundle' price PLUS $2 shipping! *BEST VALUE 
DECEMBER CHALLENGE PACK SALES
Save $95 on the Insanity Max:30 Challenge Pack! 
Save $70 on Les Mills Pump
Save $45 on Les Mills Combat
And of course, an EXCELLENT option for this group is the VERY popular 21 DAY FIX!
ANYONE WHO PURCHASES A CHALLENGE PACK WILL BE ELIGIBLE TO WIN $100 for results and participation! (I'll help you pick a program that you will LOVE and will get you the results you want.)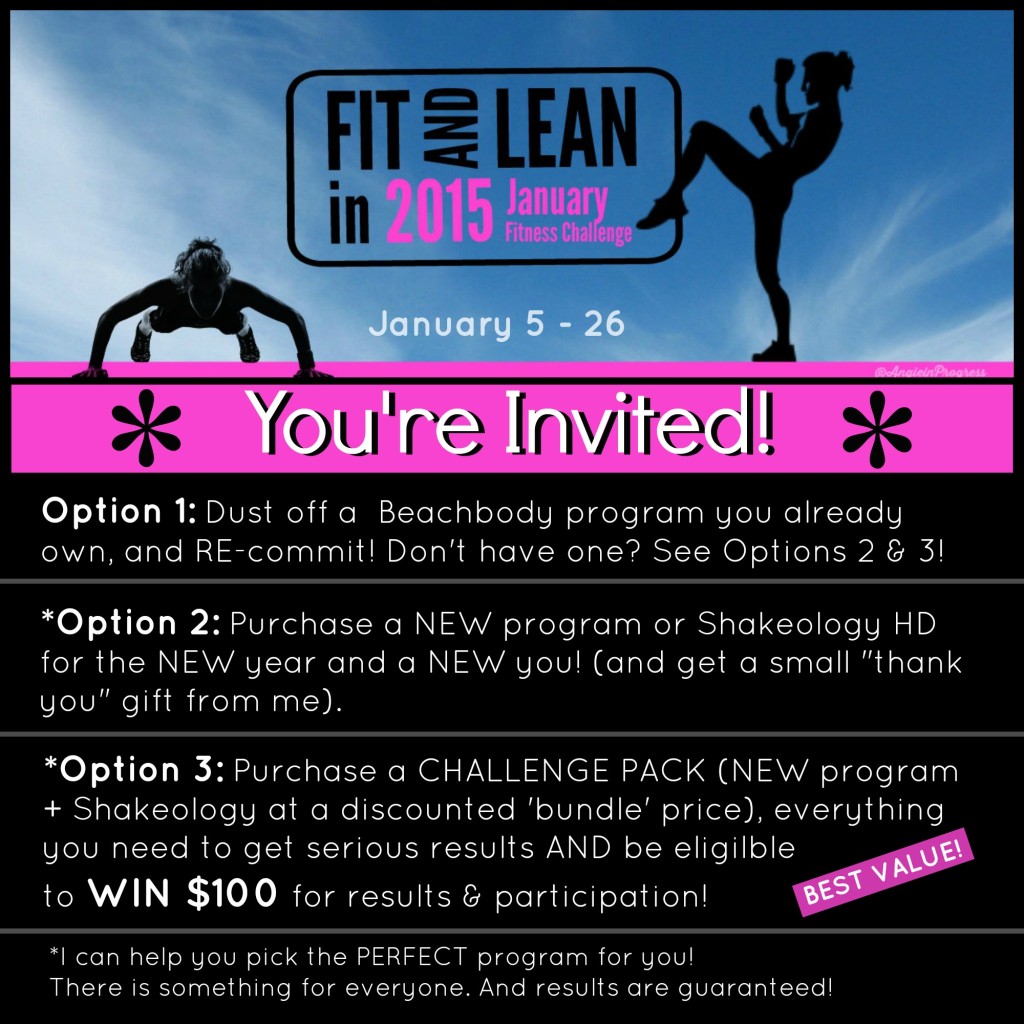 Message me for more information and/or to save your spot!