There are 3 programs that are on sale for

one more week

that WILL help you get Fit for February!
Maybe you didn't get the best start on your New Year's resolutions. Or maybe you missed the whole resolution boat. It's not too late to set some big goals for this year, and get some serious results before summer…but you're going to need to take a leap, and commit! These are programs I have done myself, and I KNOW they work! Take advantage now and save $70-$95 and get in the BEST shape of your life!
21 Day Fix
Once in a while a program or plan comes around that changes EVERYTHING! This is the one. By now, you must have heard of it, or at the very least, you've seen these cute, colorful containers. This program works because it's simple. It relies on the one and only formula that produces results. Fitness + Nutrition = SUCCESS.  I've seen it work time and time again. Women who follow this program lose up to 3-5 pounds per week. Men typically lose even faster (not fair btw!).
The daily 30 minute workouts will have you doing a little of everything: weights, cardio, pilates, yoga, etc. Anyone at any fitness level can do these workouts. There is a modifier that will show you how to do everything at a more modified level.
What kind of results are possible with this program? Check out Michelle's results after 2 full rounds. She participated in challenge groups (see below), committed 100% to the program, fell in LOVE with Shakeology and just look at her now!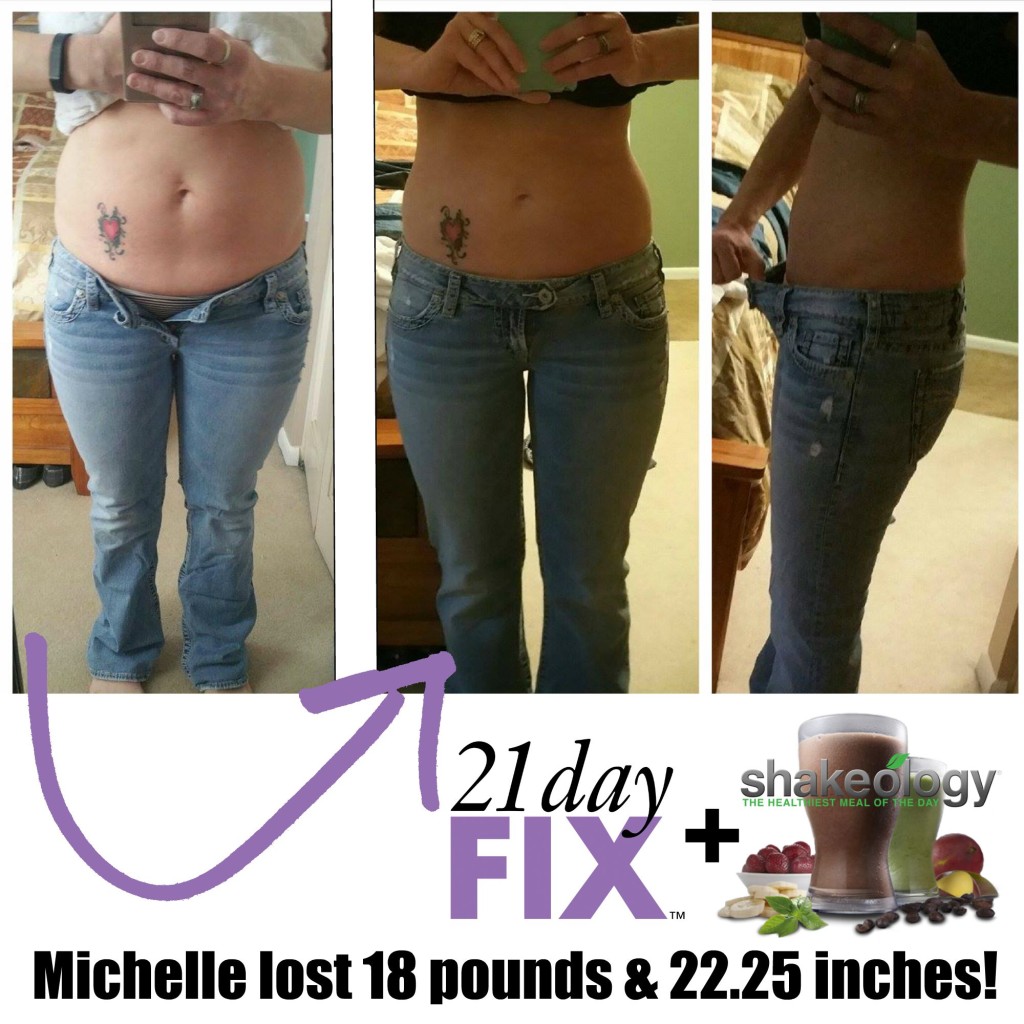 21 Day Fix Extreme
Have you complete the 21 Day Fix? Or just looking to kick it up a notch?
I have done BOTH the 21 Day Fix and Fix Extreme and they are BOTH fantastic programs that I strongly believe ANYONE can do! Extreme just adds a little more intensity, using weights and resistance in more of the workouts. You'll do a different 30 minutes workout each day of the week. I LOVE the variety! The meal plan is just a bit more strict and focused, too…to help you get to the next level!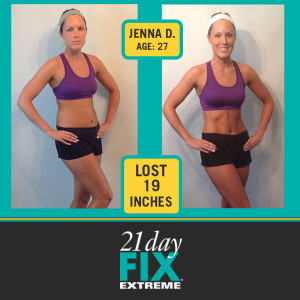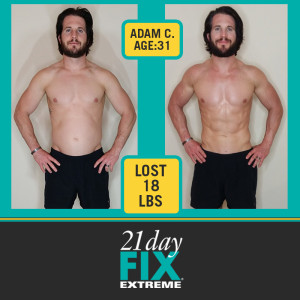 Hammer & Chisel
I am 3 weeks in to this program and LOVING it! Strength training is what finally helped me achieve results I never thought were possible for me. So this program is what I LOVE! The workouts are only 20-40 minutes. They are challenging, but DO-able! After my first week I lost 4 pounds and 2 inches! But better than that, I can SEE my body changing and getting more toned and defined. I feel stronger and my clothes just fit better!
Check out these results!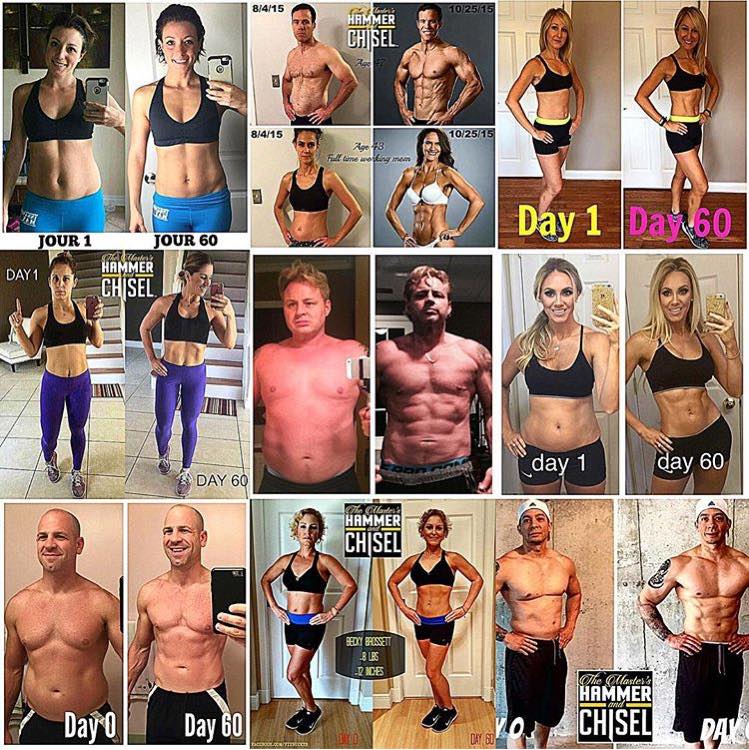 Learn MORE/Order January Specials!
*With these packages you'll get the complete workout program, Shakeology (or the Performance line), a FREE bonus workout, 30 days FREE access to Beachbody on Demand (stream your workouts right away, anytime, anywhere!) and discounted shipping!
But there's a secret sauce!
I have heard from people who started these programs and never finished them. It's because they were lacking the KEY ingredient…ACCOUNTABILITY & SUPPORT! Ok fine, I guess that's 2 ingredients. 
You don't need to go it alone. I can help you, and so can a group of others who are all working together to stay on track.
I have groups starting Monday, February 1 that will help you start, re-start or continue your 21 Day Fix, Fix Extreme or Hammer & Chisel journeys. We'll commit to our daily workouts, clean eating following the container system and report daily for accountability in a private Facebook group. I'll share daily tips, recipes, meal plan ideas and motivation to keep you going for the full 21 Days!
Sign up below!