And this month, you can get FREE access for 3 months when you buy Shakeology!
As a coach, I've been able to sample On Demand for the past month and I LOVE it! It's been so great to be able to access a workout with the touch of a button on my smart phone, tablet or computer (you can also stream to your smart t.v.!). My laptop didn't even come with a DVD player! And I just heard last night that any program you have already purchased through Beachbody, will be automatically available to you in your "previous purchased programs" area of On Demand! How cool is that!? *That feature will be up by the end of March.
You'll get instant access to hundreds of workouts, including top-selling programs like P90X and Insanity! Try one, and if you don't like it, try another one!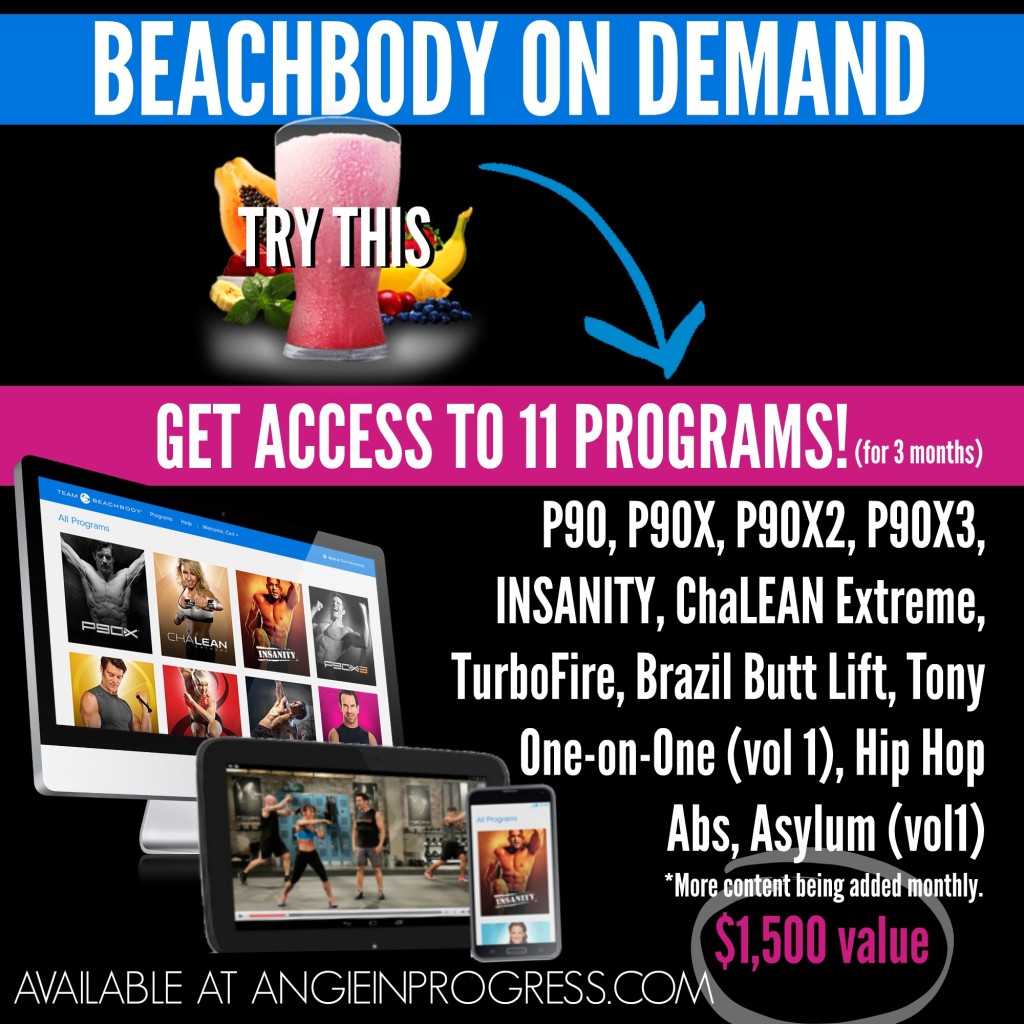 Get the Beachbody Club Challenge Pack this month and save BIG! How does $1,500 dollars worth of programming sound? I own almost every one of these videos, on DVD (remember those old things?) and spent hundreds of dollars, and now they're yours. FREE.
Check it out!

WHAT IS THE BEACHBODY CLUB CHALLENGE PACK?
Beachbody Challenge Packs are the complete package, offering total support for achieving health and fitness goals. The formula? Fitness + Nutrition + Support = Success. The Club and Shakeology Challenge Pack delivers the essential nutrition you need, plus online support, and 24/7 streaming access to Beachbody on Demand, which includes hundreds of workouts. This includes the chance to tap into Beachbody's most popular programs, like P90X, INSANITY, TurboFire, 10-Minute Trainer and MORE, from anywhere with an Internet connection.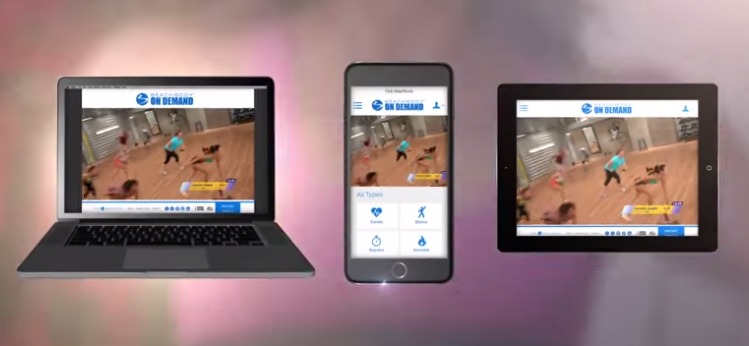 What else comes with BEACHBODY ON DEMAND? Everything you need! The nutrition guides. The recipe books. The fitness programs. The complete workouts. The workout calendars. The schedules. The get started right guides. The support. The coaching. The celebrity trainers. You get it ALL! Crazy right?!
• Club members also get insider "sneak peeks" of new releases, so you can sample a workout before you buy the DVD program:
– 21 Day Fix® "Total Body Cardio Fix"
– 21 Day Fix EXTREME® "Plyo Fix Extreme"
– PiYo® "Sweat"
– FOCUS T25® "ALPHA Cardio"
– INSANITY MAX:30TM "Sweat Intervals"
– Body Beast® "Build: Chest & Tris"
– P90® "Sculpt A"
You can take your workouts on vacation, to the gym, out to your backyard! Wherever you have internet, you can have your workout!
Get started with the Challenge Pack, and join my next challenge group for the support and accountability you'll need to reach your goals! Provide your info below, and I'll contact you with the details.
If you just want access to the Club, without the challenge pack, you can sign up below.