I am VERY excited to announce that I lost ZERO pounds!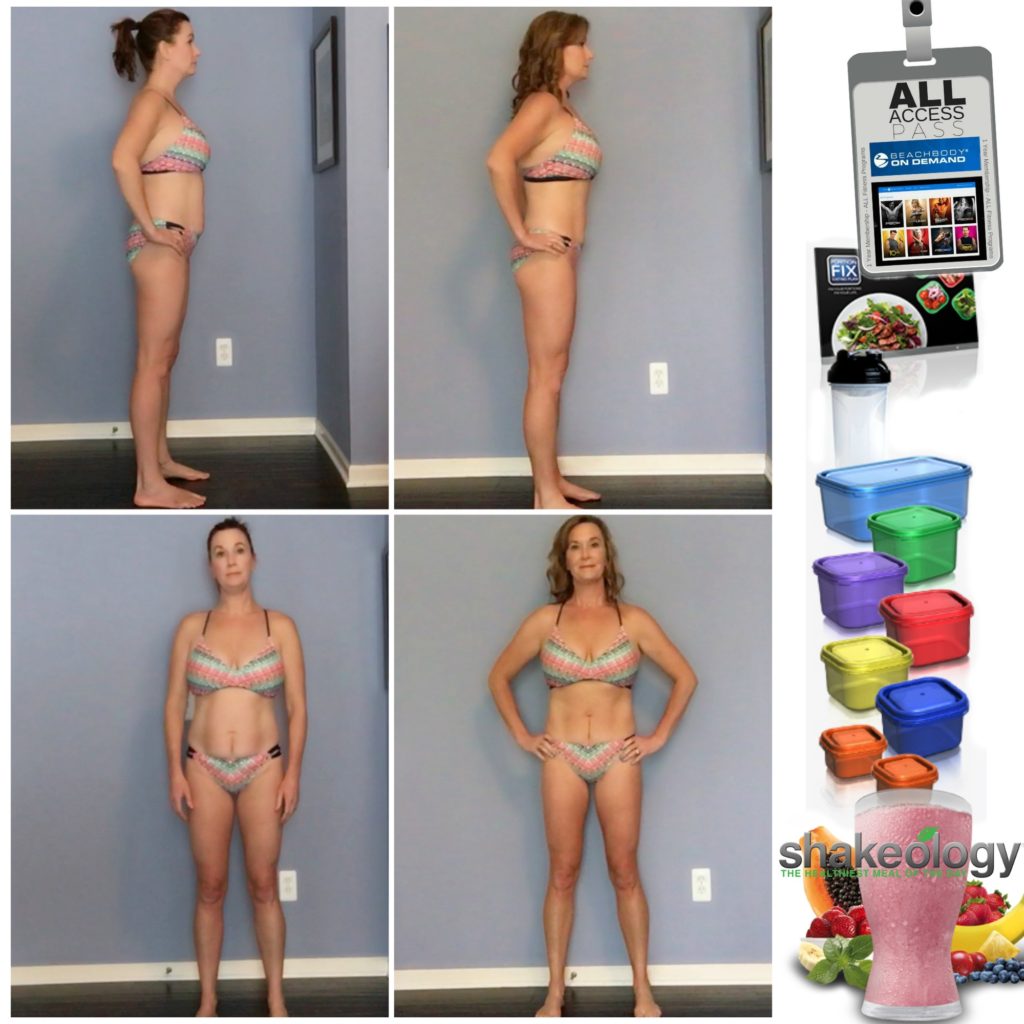 And WHY would I be excited about that?
Because I lost 9 freaking inches!!!
3 from my waist alone! Bloated anyone?
 And I definitely added some muscle, and toned up: legs, booty, slight ab shadows, lol! I'll take muscle pounds over mushy pounds ANY day of the week!
I hope I don't need to point out which of these pictures are my before pictures…but YA! Holy bloated! (I swear to you I am NOT pushing my gut out…but I wish I was!) 
Rewind to just after the holidays (nuff said) AND I was also recovering from foot surgery to boot! (no pun intended!) 
Workouts were a minimum, and crap food was a maximum!
Once I got the green light from my doctor, I was fired up and ready to feel a little better about wearing this bikini to Punta Cana…. TOMORROW!
I still had some restrictions and needed to modify quite a bit at the beginning, but lucky for me…I had EVERYTHING in my toolbox that I needed.
 Workouts on Demand (like Netfilx that makes you sweat!)
 Meal plan that even a monkey could follow.
 One super healthy, kickass, quick, convenient meal in a cup.
 A support group full of the coolest bunch of ladies where we do our best to stay on track, celebrate victories, gently encourage, exchange healthy, family-friendly recipes and just generally get our mojo back little by little, day by day!
These on demand workouts have been SO key in my journey these last few months. They have eliminated EVERY excuse I could have used:
Can't do lower body? No problem – search "upper body workouts".
Can't jump? No problem – search "low impact"
Don't have enough time? No problem – search "under 30 minutes"
Sick of the same workouts? No problem – try one of 600 others!
WARNING: Do not read the next paragraph if you are not interested in hearing about sales and deals! 
And here's the deal, I hate talking about money here, but I just feel like I need to share in case someone is looking for a way to get started. For 4 more days you can get this WHOLE package for $160 (usually $199) which gives you access to Beachbody on Demand for a FULL YEAR! And get this, when you subtract the prices of Shakeology and the meal plan & container system, you're left with $1.99 for an entire year of a gym and top trainers in your house!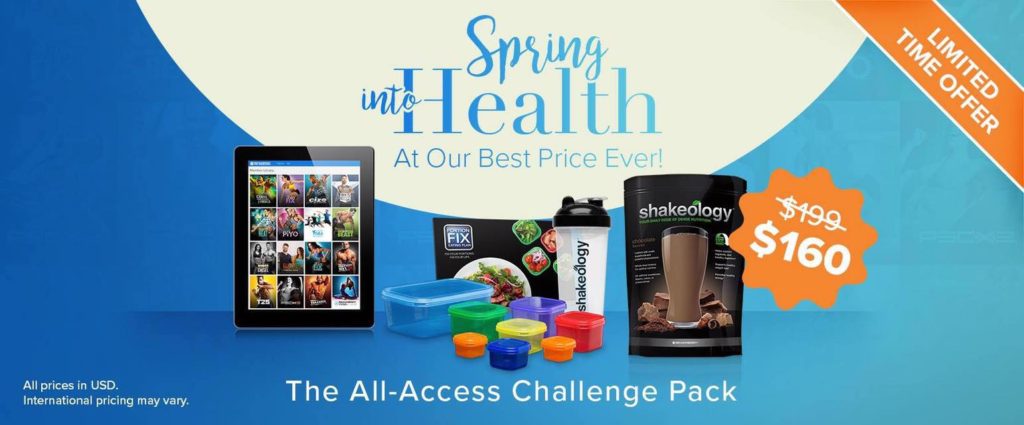 Wanna really kick it up a notch? Add the 3 Day Refresh and Kickstart your results!
I have lost about 4 pounds and 2 inches around my waist each time I've done it!
I'm leaving for Punta Cana in less than 24 hours – an all expense paid trip I EARNED through this amazing coaching opportunity – and I packed 2 bikinis! 🙂 I'm not 100% where I want to be yet, but I know I'll get there! I'm Angie…in Progress after all!
And I'm going to hit the ground running with my "Busy Moms & Ladies Bootcamp" group on May 8th where we'll be focusing on daily 30 minute (or less) workouts and simple, healthy, family-friendly meals. We'll be sharing daily time-saving tips, recipes and motivation in pursuit of a healthy, sustainable lifestyle!
Why don't you join me?! I just have a few spots left!
Contact me below and we'll chat about your goals and HOW to reach them!
*For anyone who is not a coach or already working with one.
One last glimpse in to this amazing deal!