ShOcKtObEr!!! Get amazing results with Beauty and the Beast (for FREE!)

Look….it's about to get crazy! The holidays are just around the corner! (I'm just as shocked and unprepared as you are!). But we are sitting here in the calm before the storm. And the timing couldn't be better to set some serious goals and make some serious progress before the new year!
Let's do the math…
2016 is 12 weeks away! If you lost a minimum of one pound per week, you would be down 12 pounds by the end of the year! TWELVE POUNDS!!! That can mean a dress size or TWO, and getting into those skinny jeans that you had to put away! But what if you lost 3 pounds per week? (still totally do-able) You would start the new year down 36 pounds! We're talking serious life-changing stuff here!
The back to school nightmare is behind us, and new nightmares await. You have time right now to get started on making some healthy new habits that will carry you through the holiday parties and temptations galore! This is the time of year when people usually start gaining weight. Not you! Not this year!
The perfect formula is a minimum of 30 minutes of exercise each day, clean whole foods and support and accountability to help you stick with it!
Exercise + Nutrition + Support = RESULTS!
I've seen success time and time again in my challenge groups when the right tools are in place. The 'tools' that I have seen the most success with BY FAR are the cute little color-coded, portion control containers and the 30 minute workouts that come with the "Beauty", Autumn Calabrese and the 21 Day Fix .
This program works! Check out the results!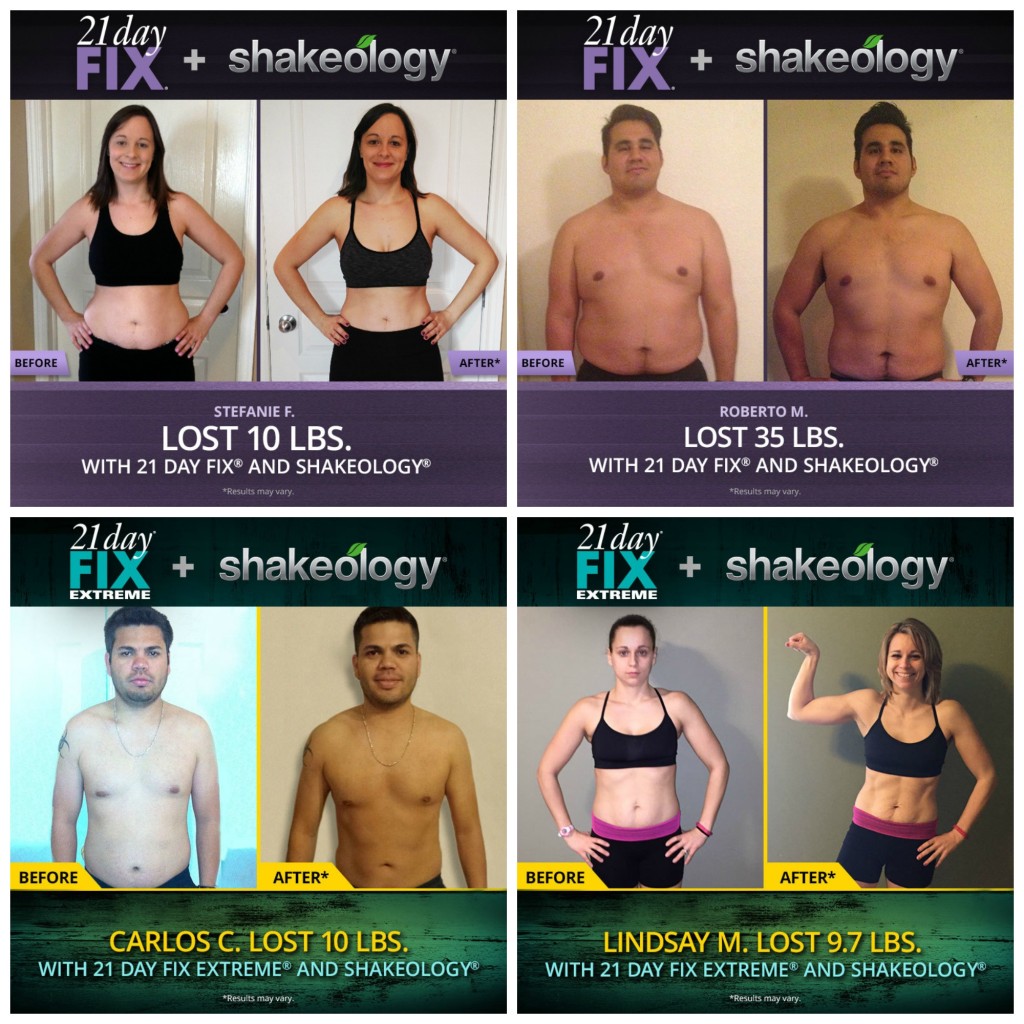 If you haven't tried it yet…what are you waiting for? It's simple, straight forward and it works. If you've already completed the 21 Day Fix, it's time to kick it up a notch with the 21 Day Fix Extreme!
OH! And they are both ON SALE!!! How does *FREE* sound?!
This month you can get the 21 Day Fix or 21 Day Fix Extreme for FREE when you order Shakeology. When you get a challenge pack, you'll receive all of the tools you'll need to be successful:
color-coded portion-control container for super simple meal planning
30 minute daily workouts (strength, yoga, cardio, pilates, …something different every day!)
30 day supply of Shakeology (proven to help weight loss)
PLUS a 30 day FREE trial of Beachbody on Demand
FREE insulated tote for your healthy foods to-go
AND a FREE bonus workout from ME! 🙂
Check it out:
Pick your pack and jump into my next support group and let's do this!
Maybe you've already done both of these – VERY possible if you're a workout junky like me! 😉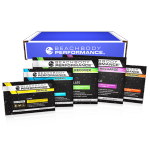 You can get Body Beast with trainer Sagi Kalev for FREE in a challenge pack with Shakeology this month too!
I LOVE this program! Save $70 versus buying the program and Shakeology separately and get 30 days Beachbody on Demand, a bonus workout and the performance sampler pack for FREE! You gotta try these new all-natural performance supplements! I'm seriously in love!

Join my next support group!
If you like these programs, you're going to LOVE the new program coming in December!
Masters Hammer and Chisel with Autumn AND Sagi working together to get you in the best shape of your life!
Get on my list to be notified as soon as it's available to purchase! *It will only be available through coaches (like me) before being available to everyone else.
Sign up: