It was this time about 3 years ago that I took a look at myself in the mirror and decided I was finally done being unhappy! I had been stuck in a rut for FAR too long. Looking at pictures of myself from summer vacations really opened my eyes to what was happening. It was slow, but I was steadily gaining weight and finding it harder and harder to fit into my clothes.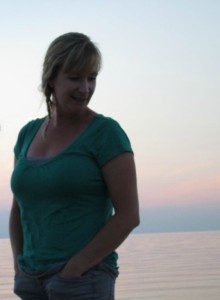 There were a lot of things I didn't want to admit to myself. I wasn't REALLY giving it my all with workouts anymore. I was just kinda going through the motions. I wasn't REALLY eating all that healthy. There was a lot of processed garbage finding its way into my grocery cart. Convenience trumped health. I was complacent, uncommitted and UN-motivated!
I think you go through phases when this starts to happen.
1. DENIAL: It's my clothes. They shrunk. My scale must be off! (Don't tell me you haven't tried to convince yourself with these same lies!)
2. AVOIDANCE: Scale? What scale? I like baggy, stretchy clothes anyway.
3. DEPRESSION: Why is this happening?! I workout! I eat 'pretty' healthy food. It's not fair! Get away from me with that camera! WAHHH!!! I'm going to assume the fetal position in a dark room. Leave me alone!
4. DEFEAT: Well, what the hell. I'm getting older. This is just what happens. There isn't ANYTHING I can do about it. I'm not going to live the rest of my life worrying about it. I want to ENJOY life and eat whatever the hell I want. Working out is stupid. I don't care anymore.
5. REALIZATION: I feel like shit. I don't fit into any of my clothes. I'm tired all of the time. I'm not enjoying life at all right now! I'm sick of feeling like this. I gotta do something!
What stage are you in? If you're in 1-4, let me save you the trouble and spoil the ending. You'll eventually get to #5, because no matter how hard we try to convince ourselves that we can't, or don't want to feel look and feel healthy, we do. You're not kidding anyone (or yourself) when you say otherwise.
There's a happy ending though! 🙂 I had to dig deeper than ever, and really connect with WHY I wanted/needed to make some changes, and really give it my absolute, 100% ALL!
If you want to know EXACTLY what I did…I'll tell you! 🙂
I invested in myself and added strength training to my life! Not just half-ass, cute little pink dumbbells, but a program that taught me chicks CAN and SHOULD lift HEAVY weights! Nothing has changed my body more than that did!
I committed to eating 100% CLEAN for 21 days straight! NO processed food, no alcohol, no soda, no eating out, etc. Just whole foods, prepared at home, where I could control every bite. And one Shakeology (all natural, dense nutrition, super food meal replacement that I FIRMLY believe boosted my results!) Now this might seem extreme, but I was so focused on what I wanted, I just laid it all out there to my husband and my family. They were supportive, and only made fun of me a little! 😉
I joined a group of other people who were working on their own health and fitness goals, and the support and accountability was the extra OOMPH that had been missing, and I really needed it!
In 25 days, I lost 8 pounds and 9.5 inches! That was the fuel I needed to fuel my fire and keep going!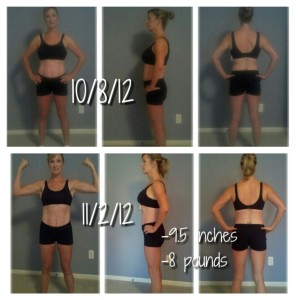 After 90 days…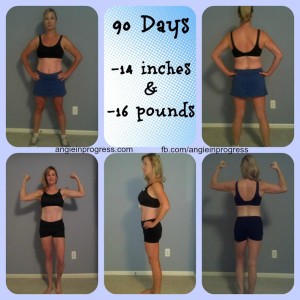 But forget the pounds and the pictures…what you can't see here is the transformation that took place in how I felt! I couldn't believe what I was doing! I wasn't quite done yet! I went on to lose 8 more pounds and about 6 more inches.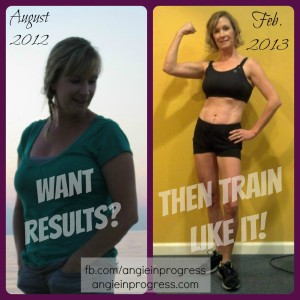 So…are you ready to start your journey?! Fall is the PERFECT time to make some changes and turn over a new leaf!
I think Peter Brady said it BEST!
Join me starting Monday October 5 and see what you can achieve when you put your mind to it! We'll work together to find what's going to work for you, and get you the results that you've been wanting! I'm going to offer exactly what worked for me. A private daily support and accountability group (right on Facebook) where I share tips, recipes, and motivation. We post daily to the group to keep each other on track.
Don't wait for this. Next thing you know, ready or not, the holidays will be here! Don't wait until after to get serious. Start now! There are 98 days until 2016! Think of what you could achieve by then!
Deadline to join is September 28!
Your time is now! Fill out the form below…let's get started.