If I had a nickel for every person I hear from who says that doing the 21 Day Fix is what FINALLY worked…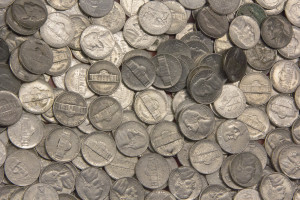 well…I'd have a whole lotta nickels!
In January, Nancy lost 10.4 pounds and 9 inches and Jenny lost 11 pounds and 3 inches! Among others!
Last week alone, Fawn lost 5 pounds and 3.5 inches!!! In one week people!
UPDATE: And take a look at Michelle's results after almost 3 full rounds of the 21 Day Fix & Shakeology.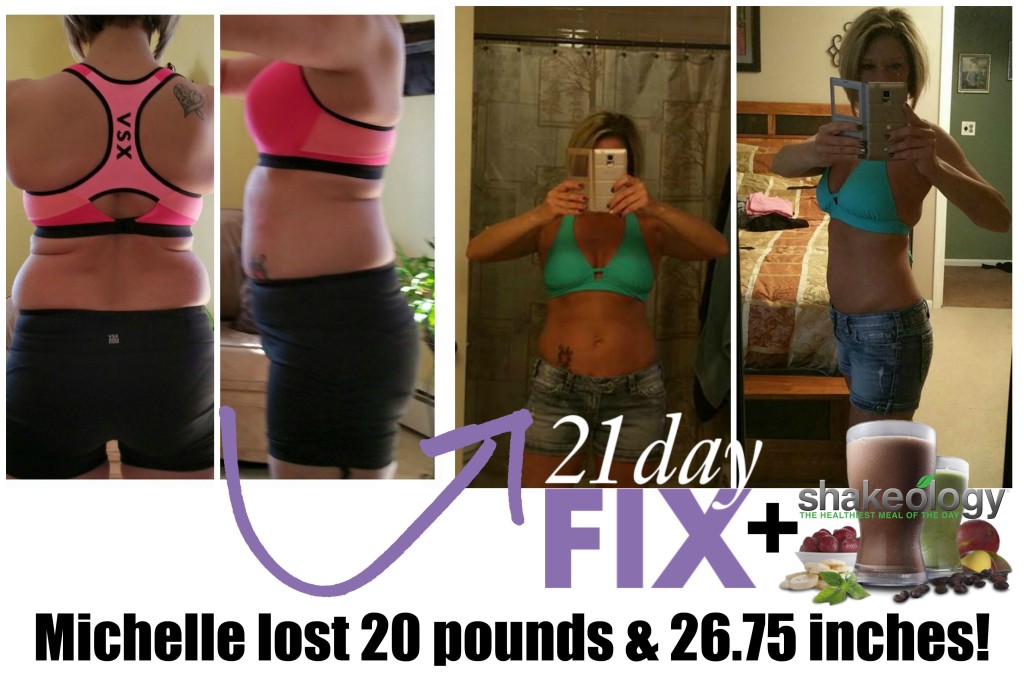 And check out Ashley's results: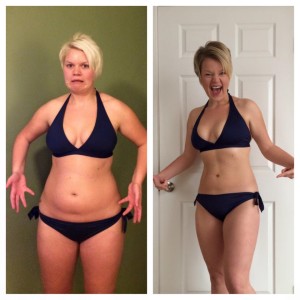 Ashley has completed 3 rounds of The 21 Day Fix.
She has lost 22 pounds and about 18 inches! And she has gained a BIG beautiful smile and a TON of self-confidence!
And some fellow coaches and I are joining our challengers this month with the NEW 21 Day Fix Extreme and getting some amazing results with it!
Kristin is a week ahead of me, but check out her 2 week results.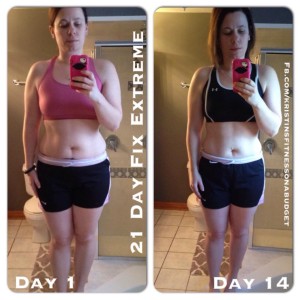 In just 2 weeks she's down 6.4 pounds and 6 inches! And I seriously can't WAIT to see how she finishes!
In one week of dialed-in nutrition and 30 minute workouts I was able to drop 3 pounds and 1.5 inches!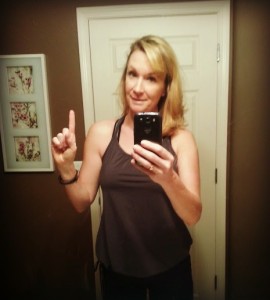 This program WORKS!!! You know what else works? Challenge Groups.
Here is what Jennifer says: "Feeling stronger (mentally) everyday. I chose to eat a salad with balsamic vinegar instead of the pancakes that my kids wanted last night for dinner. And I'm getting my workout in everyday even when I am exhausted from getting up with a teething 10 month old . Loving this program and the motivation from all of you ladies!"
"I love your positivity. I wish I could print out all your posts and hang them on my wall! Thank you, thank you, thank you!!"
FITNESS + NUTRITION + SUPPORT = SUCCESS!
In our private group on Facebook, we'll support each other and keep each other accountable. I'll share daily tips, recipes and motivation and be available to help you 24/7. Are you going to get that kind of support in the gym? Nah…don't think so.
Check out these videos for more information.
21 Day Fix
21 Day Fix Extreme
Get your hands on one of these programs – see the buttons below – and hop into my next Challenge Group, and we'll get to work on reaching YOUR goals! Fill out the information below and let's get to work!