FREE Salad (& Dressing ) Recipes!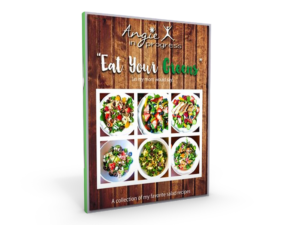 Oh. Em. Gee! This dressing is MONEY! I'm looking all over my house for things to put it on! Celery, carrots, spoons, bowls! I don't buy dressing of any kind anymore, I just find it so much easier and healthier to make my own. Not to mention the artistic freedom I have, creating works of salad-topping art! Typically, I work in oils and vinegars…until my latest discovery…
Creamy Avocado "Ranch" Dressing!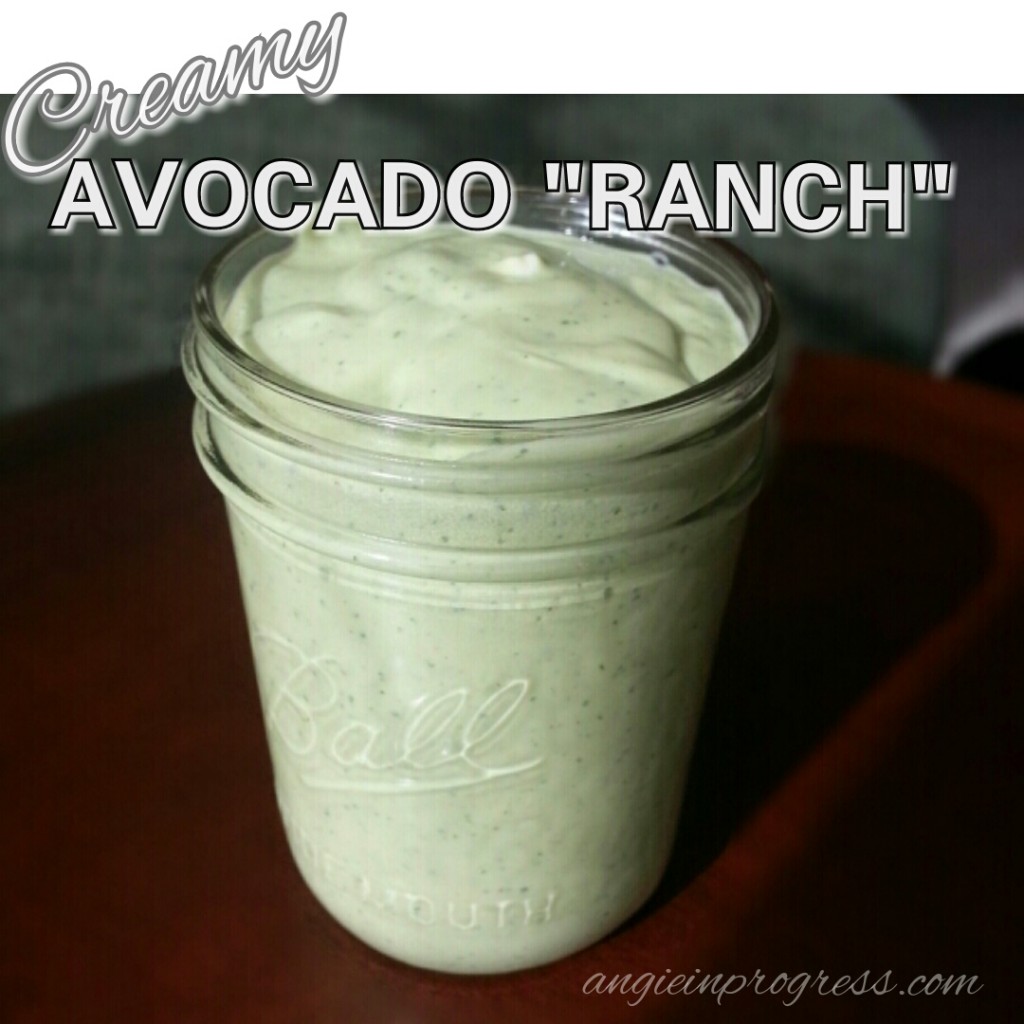 *This recipe was inspired by a dressing recipe from
"The 21 Day Fix"
. I just had to tweak a few amounts and ingredients for my taste!    
 Ingredients
1 medium avocado (cut into chunks)
1 C. non-fat Greek yogurt
4 T. finely chopped herbs (I used dill, chives and parsley)
2 garlic cloves (minced)
3 T. freshly squeezed lemon juice
1/4 C. low-fat buttermilk (more to adjust consistency if desired)
Sea salt and freshly ground pepper to taste (lots of pepper for me!)
1/3 C. extra-virgin olive oil
Directions
Place avocado, yogurt, herbs, lemon juice, buttermilk, garlic, salt and pepper in a blender; cover (duh!). Blend until smooth.
Continue blending avocado mixture, slowly adding oil until well-blended. *Use more buttermilk if you prefer a thinner consistency.
Store in the frig, tightly covered, until ready for use. I filled a pint Ball jar to the top!
*This is tasty on salads, but also a great dip for raw veggies – and spoons! 😉
Best News: There are only 34 calories in 1 Tablespoon of this dressing…so go ahead and have 2!
Bestest News!: All of the ingredients are SUPER clean and healthy. I bet you can pronounce EVERY one of them! Well…"herbs" can be a little tricky. The "H" is silent! 😉
Unlike THIS chemical ____ storm ingredient list! YIKES! What the heck is disodium inosinate? My spell-checker doesn't even recognize those as words, let alone FOOD! Blech!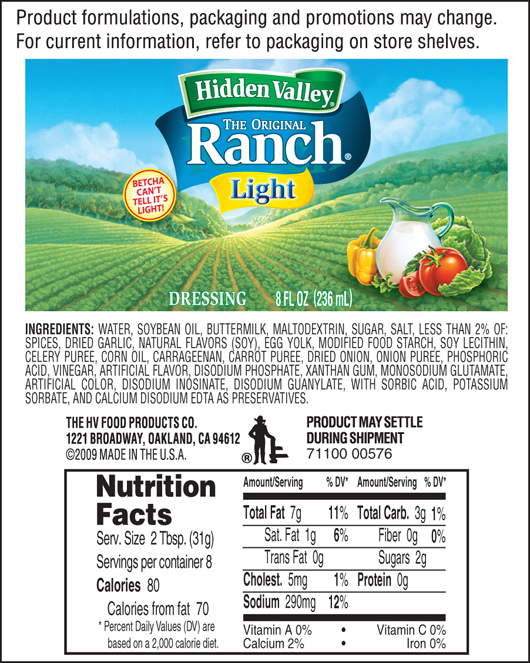 EAT REAL FOOD!!! 
---