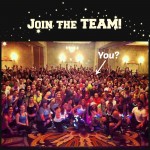 This year has been an amazing adventure! Becoming a coach has been one of the most rewarding things I've ever done! I have now worked with hundreds of people who have made health & fitness a priority in their lives and have lost more pounds and inches than I can even count! You can read some testimonials HERE.
I've also lost my OWN pounds and inches since becoming a coach. I am on my own fitness journey, and get to invite others along to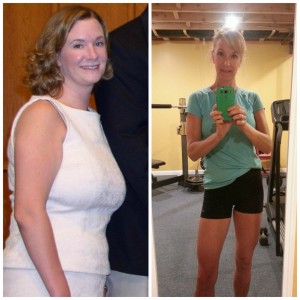 join me!
Have you ever considered becoming a coach? I have a few spots left in my New Coach Training! We'll start Monday October 28 – for 30 days, in a private Facebook group where you'll get daily training posts, videos, etc…that you can do anytime and anywhere as long as you have a smart phone or computer. As a matter of fact, this whole job can be done with your smart phone and/or computer! You can work when you have the time, and where and how you like! This is YOUR business. You are your OWN boss. I will be your mentor and teach you how to build your own successful coaching business and start earning money, while having FUN – right away!
You would be starting the business at the GREATEST possible time as we approach the holidays and New Year. People will be looking for fitness help and motivation! If you are in the US or Canada, you're passionate about health & fitness as well as helping others, you might be a good fit! My team of coaches and I have a lot of fun working together, to find the best ways to help people start or continue their health and fitness journeys.
Maybe you just LOVE Shakeology, or any other Beachbody products/programs and would like to get a 25% discount each time you order? Anyone can sign up as a discount member coach, just for the great benefits! 🙂
FAQ
What is the earning potential? I will tell you my experience, being what I call and "average" coach. My first 6 months, I averaged $100-$500 per month. From 6 months to a year, that has doubled. With consistency and persistence, you can expect your income to continue to double every 6-12 months. 🙂
How much time will it take? I will share with you how I have been able to build my business with 1-2 hours per day of "work". It is hard to call it "work", because it amounts to checking Facebook, Instagram and talking to people. ALL things I LOVE to do already!  I still can't believe I get paid to do this! I'm having way too much fun. 🙂
Do I have to be at my goal weight? Heck NO! I sure wasn't! You are simply asking people to join you as you navigate your own health & fitness journey.
Do I have to be a health or fitness professional? Nope! You just have to be a real person, interested in helping real people, get real results with REAL solutions! I am not a personal trainer, or nutritionist. I am a former elementary school teacher, who has a passion for health, fitness and helping people.
Want to learn more? Interested? Provide your information below, and we can talk more about it.