EXCITING NEWS FROM SUPER SATURDAY A FEW DAYS AGO!!!
Beachbody is going digital! 
I have been asked this questions MANY times! "Can't I just stream my workout somehow, so that I can workout in a hotel room, or on vacation, etc…without needing to pack a dvd player or laptop?" And now the answer will be…YUP!
When will Beachbody On Demand Launch?
Beachbody On Demand is expected to launch spring 2015!
What is Beachbody On Demand?
Beachbody On Demand is a new feature of the Team Beachbody Club that provides unlimited access to stream Beachbody's proven fitness programs. Paid Team Beachbody Club Members will be able to work out anytime, anywhere. Beachbody On Demand includes many of Beachbody's most popular fitness programs in the digital library, making Beachbody programs easy to access anywhere an internet connection is available.
How will it work?
Team Beachbody members will automatically have unlimited access to stream workouts from a list of Beachbody's most popular fitness programs. Once logged into TeamBeachbody.com, Club members will select the Start Streaming tab from the home page, choose any fitness program in the streaming library, and stream any workout from the program!

What fitness programs will be available in the Beachbody digital library?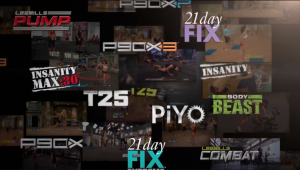 Immediately upon Beachbody On Demand launch, Club members will have unlimited access to stream many of Beachbody's best sellers. Additionally, to give Club members a taste of some of Beachbody's newest and bestselling programs before they buy, there will be individual sample workouts available to stream. The following unlimited access fitness programs will be available to stream at launch in March 2015:
Unlimited Access Fitness Programs:
P90X, P90X2, P90X3, Insanity, Les Mills Pump, Les Mills Combat, Ten Minute Trainer, ChaLEAN Extreme, Asylum Vol 1, Tony One-on-One (vol 1) and Hip Hop Abs.
Literally $1,000 worth of programming, yours for $2.99/week!!!
Existing Club members will automatically have access when this new feature is rolled out in March.
There is a chance that the price may go up as the value increases, so it makes sense to get signed up NOW!

What else comes with BEACHBODY ON DEMAND? Everything you need! The nutrition guides. The recipe books. The fitness programs. The complete workouts. The workout calendars. The schedules. The get started right guides. The support. The coaching. The celebrity trainers. You get it ALL! Crazy right?!
To get on my list to be notified as soon as Beachbody On Demand is available, sign up below.