I've been thinking about trying out one of the bazillion recipes out there for copycat Quest bars, and in the end…wouldn't you know it…I kinda did my own thang!
But the results were pretty darn tasty if I do say so myself!
I actually made 2 batches: one chocolate chip cookie dough, and one chocolate brownie batter!
And I'll show you how I did it, so that you can try it, and/or change it to your tastes, TOO!
Here's what you'll need:
4 scoops of your favorite vanilla protein powder (about 1/3 cup a scoop) – I used Beachbody whey.  (I'm thinking you could use Shakeology for these too! For some extra nutrients!)
¼ cup natural nut or seed butter of choice (smooth, not crunchy) – I used peanut for this batch.
1/3 (I used Stevia, less if you like – feel free to sub honey, agave, etc…adjust water accordingly)
2-5 tbsp. water (add 1 T. at a time, add more or less as needed)
¼ cup oat flour
optional extras: I added 1/3 cup mini chocolate chips for my chocolate chip cookie dough batch, and 2 T. cocoa powder for my brownie batter batch. Experiment adding other fun ingredients like cinnamon, vanilla, dried fruit, etc…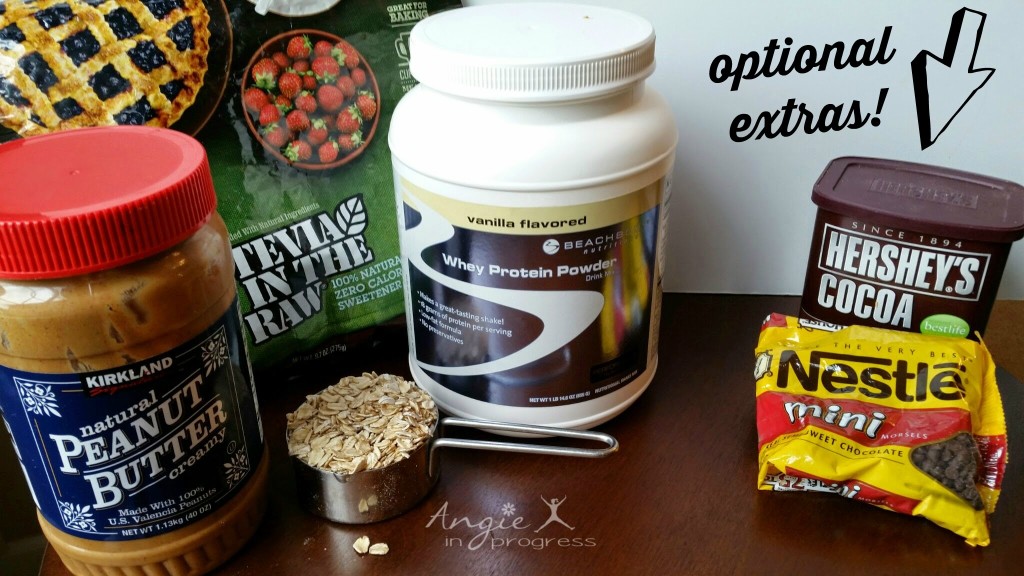 Directions
In a large bowl, combine the protein powder, oat flour, nut butter and sweetener together. Add water 1 Tablespoon at a time – If using Stevia (dry sweetener) you'll need more water than if using honey or agave.
Stir together – get your hand in there to smoosh it all together until you can form a ball with no little bits coming out.
Scoop out the dough onto a piece of wax paper and shape into a rectangle.
Cut into 5 bars and refrigerate for 30-40 minutes until firm.
ENJOY!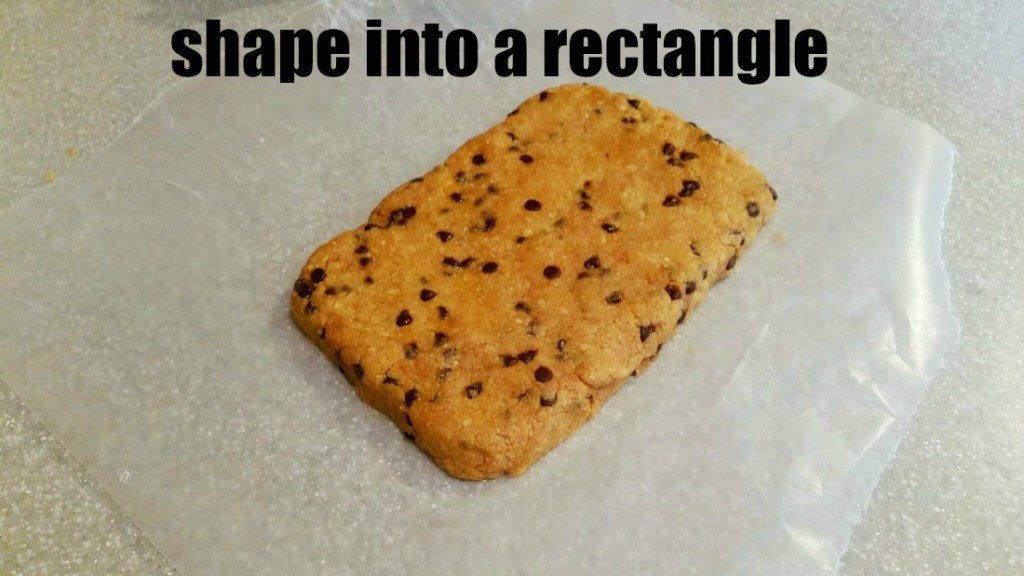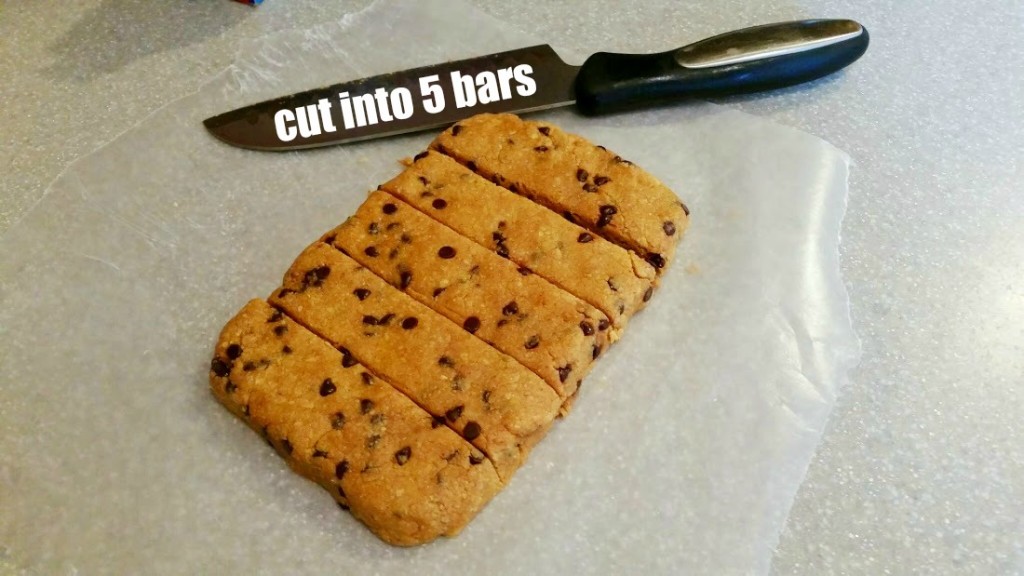 Refrigerate & ENJOY!!!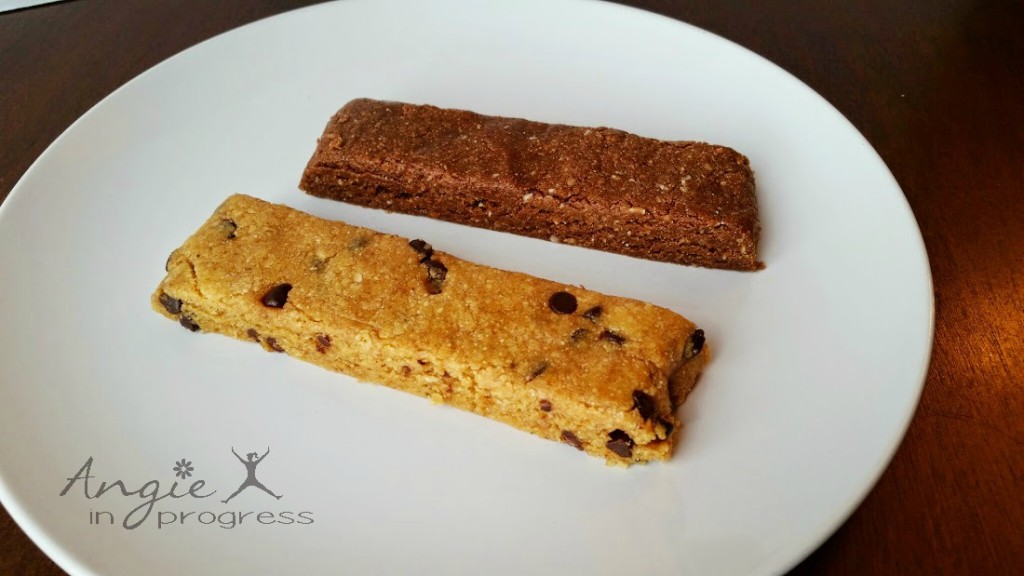 And for those of you following the 21 Day Fix…here is your container count!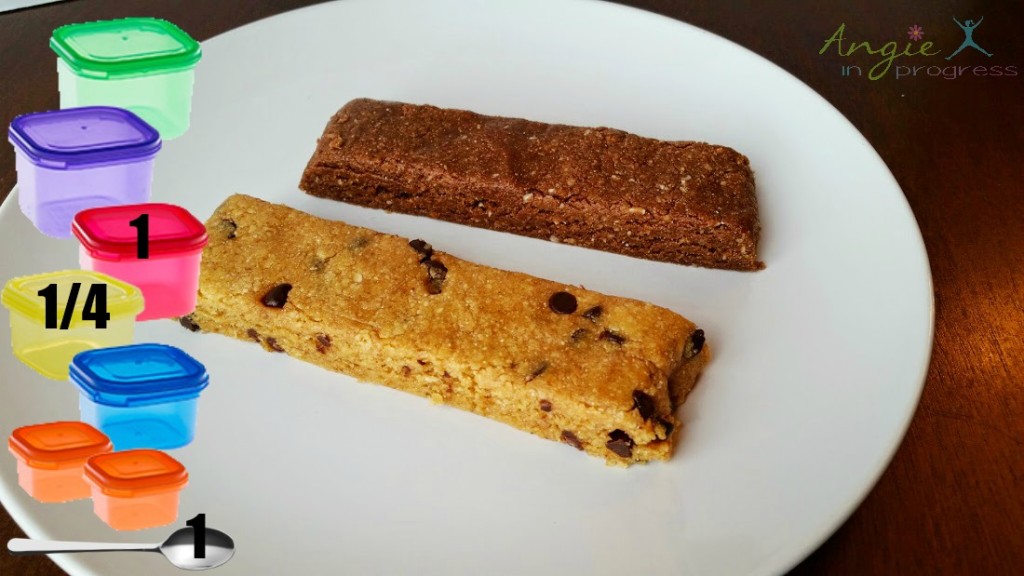 For more information about the 21 Day Fix & the 21 Day Fix Extreme…
*Check out some of the before and after pictures, transformations and testimonials!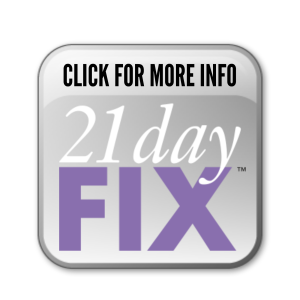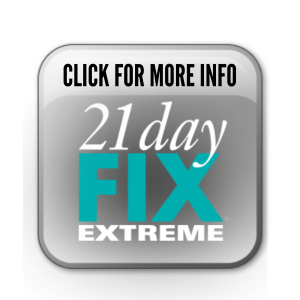 For traditional calorie counters: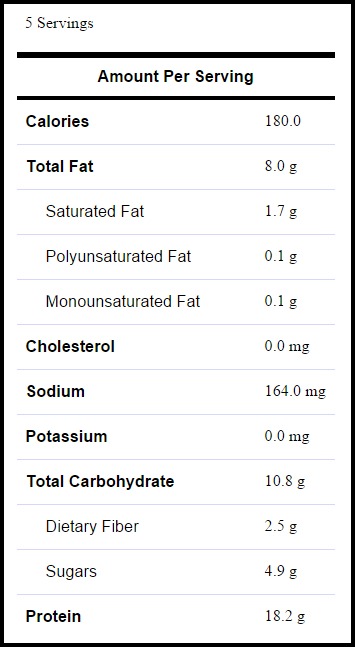 For more family friendly recipes and meal plan ideas, get my FREE weekly meal plan email! Sign up below.