Seven days ago I started this 80 day journey with 51 amazing ladies, all ready to get focused and commit to a new program and our new year goals! And if these first seven days are any indication, the results are going to blow our minds!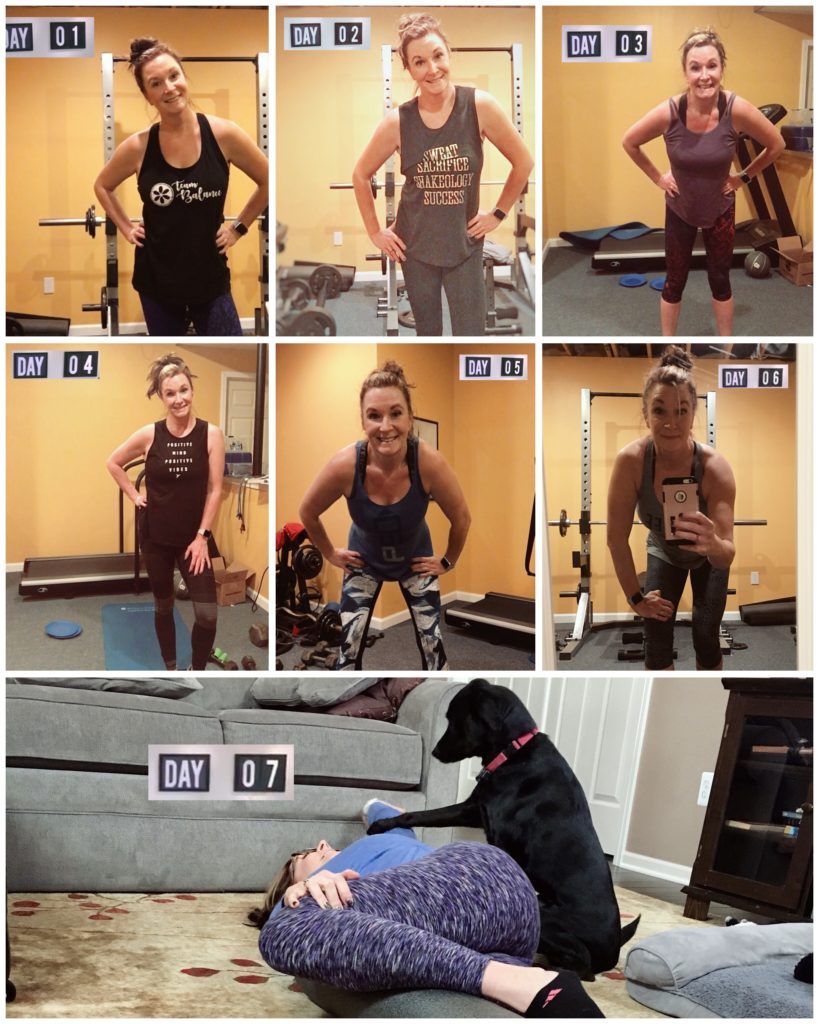 THE WORKOUTS
The best way I can describe the workouts is tough but doable – even for a 46 year old mom of four, with a shoulder injury, foot injury and a crazy busy life!
Week 1, Phase 1 looked like this:
Day 1: Total Body Core
Day 2: Booty
Day 3: Cardio Core
Day 4: AAA
Day 5: Legs
Day 6: Cardio Flow
Day 7: Roll & Release
Here are just a few clips of what they look like in real life, in my home gym, down in my basement:
These loops and sliders are new and challenging! I love how customizable they are too! I have 6 different options for loop resistance. Whenever necessary, I modified with the sliders too by using a smaller range of motion, or using one leg at a time in some of the exercises. Room for improvement for sure!
THE NUTRITION PLAN
My first concern was – OMG! This is too much food to eat every day! I am in 'Plan C' (just in case you were wondering), and I have 5 meals I need to fit in each day. And although there is a learning curve – and planning/prepping is key – it's ALL laid out for me! I know exactly what types of foods I need to eat at each meal, and at what time throughout the day! Once you understand it, there's no guess work. I have actually never stuck to a plan as well as I have this one!
And doesn't it all look yummy?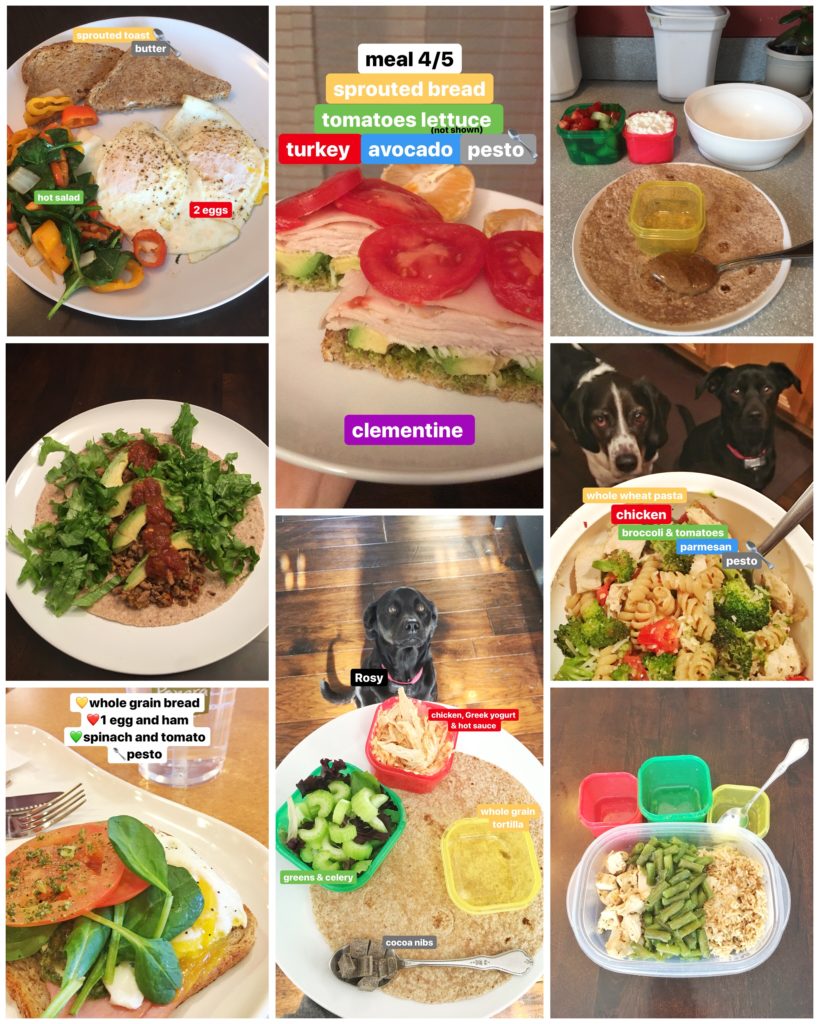 Want to see what I'm eating next week?
Here is my Week 2 meal plan: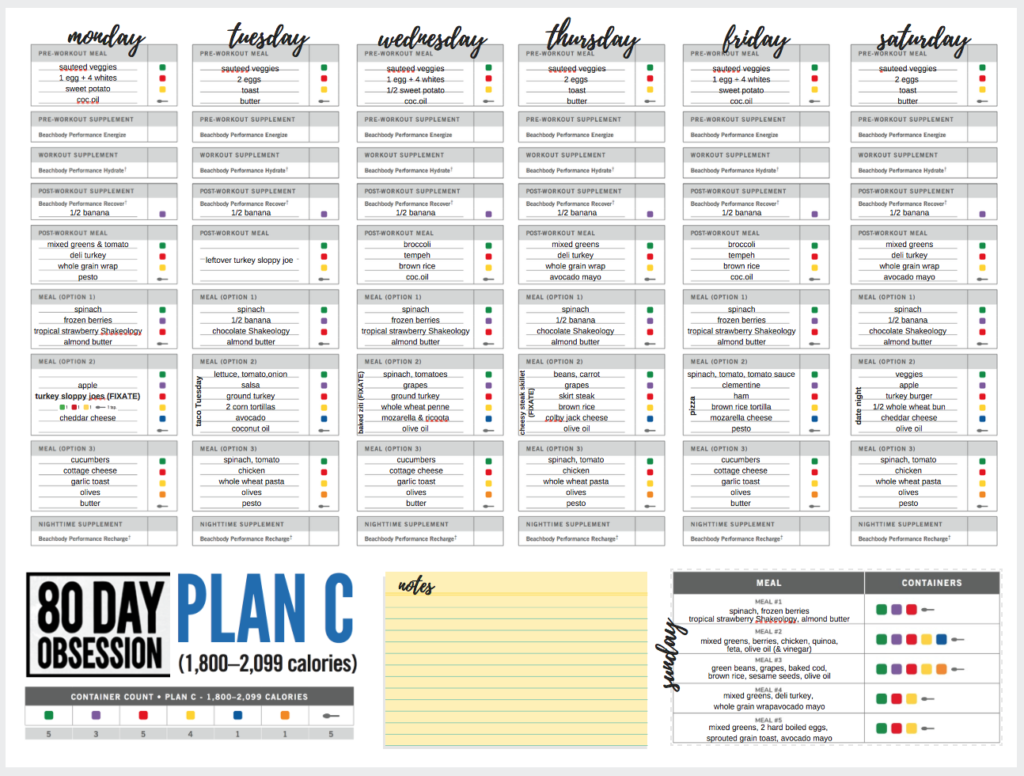 THE RESULTS
Well first off let me tell you that we were told NOT to weigh ourselves during the first 2 weeks. I am a rule follower, so I didn't. BUT, I can tell you that I feel tighter and toner and my clothes are fitting better already! I can tell I am less 'mushy' in the middle and I just feel stronger, walking taller and ready to push on for week 2!
And even though I told those 51 ladies they shouldn't weigh in until week 2, a few couldn't resist, and I can't blame them!
I received this messaged from Jamey:
"Just wanted to share… I've lost 6 lbs this week! I've never lost that much in week one while also exercising. The containers must be working!"
And this one from Lori:
"I know we werent suppose to weigh yet…but I did lol Ive lost 8lbs…"
And this from Gretchen:
"…we're not supposed to weigh in, but I WILL celebrate being down 3,5″ in all the right places!!! Waist, hips, abductors, and chest (or back fat lol)!!"
There was a test group before the launch and here are some results from participants who completed all 80 days: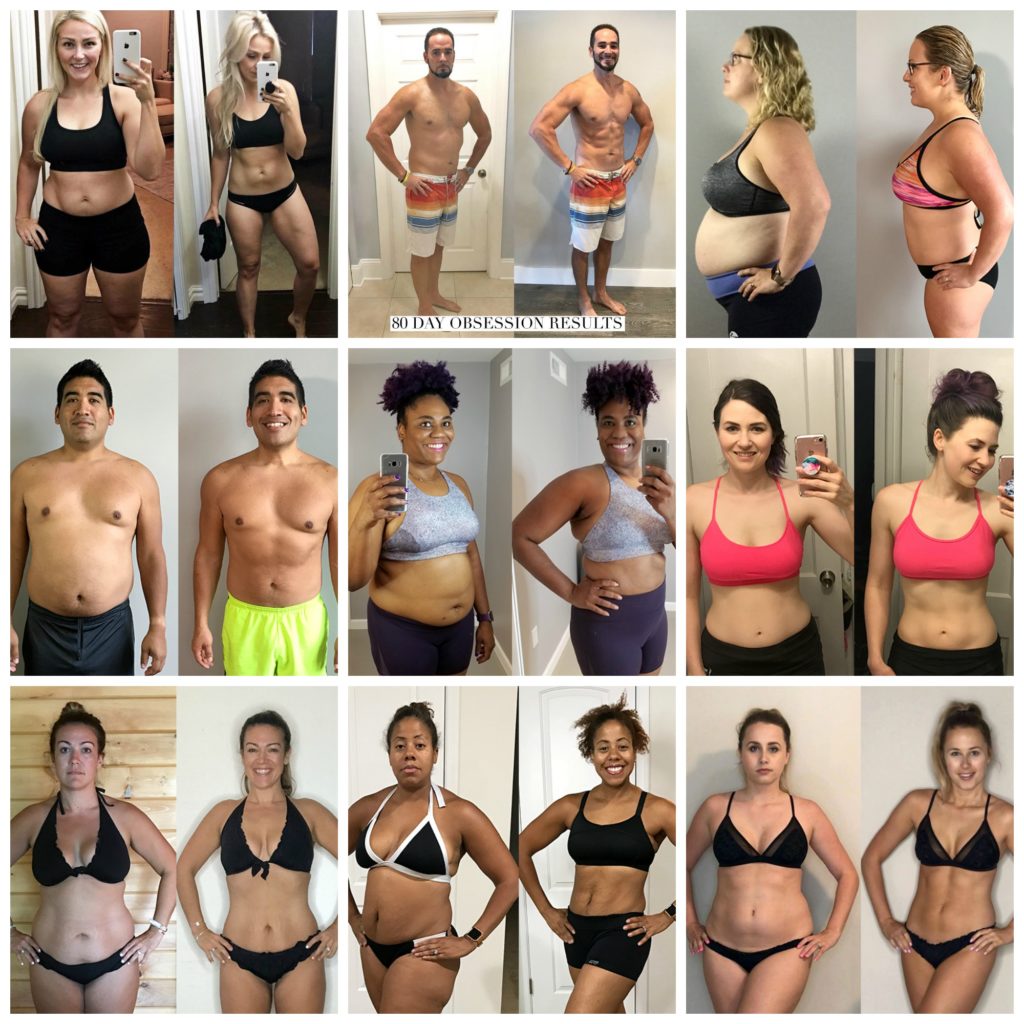 THE INVITE!
I'm very excited to announce that I'll be starting a WAVE 2 for anyone ready to jump in and get to work on a transformation of your own! If you are willing to do the work and trust the process, than I will help you stick with it and support you every step of the way!
WHAT CAN YOU EXPECT?
daily tips

recipes
meal plans
motivation
accountability through our exclusive app
24/7 support from me
free access to this and any of my monthly groups forever!
READY TO GET STARTED?
Check out the different 80 Day Obsession options: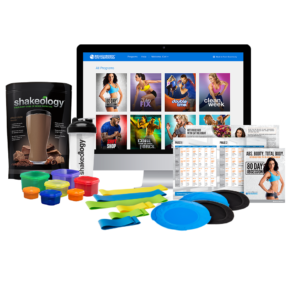 Everything you need to get started!
annual BOD membership
nutrition plan & containers
resistance loops (2 sets)
sliders
Shakeology & shaker cup