ARE YOU COMFORTABLE IN YOUR OWN SKIN?
This is unbelievably HARD for me to post, but it's like peeling off a band-aid before summer, and swimsuit season. I know everyone has their 'thing', and this is mine.
This is the thing that makes me cringe, and avoid the mirror. I've been working really hard to get past feeling insecure and self-conscious, and this is part of that process for me!
*I cannot believe I'm posting this on the world wide internets!
3 years ago I wouldn't have DREAMED of wearing a bikini to the pool or the beach…NO WAY! Not with this "thing" on my belly. (Kids refer to it as a "butt" and giggle. I pretend it doesn't bother me, but it does.)
I've spent the last 2 1/2 years working on ME. Getting fit, and making my health a priority has not only changed my body physically, but for the first time I've started feeling more comfortable in my own skin! My confidence and self esteem have improved drastically! So, even though it's NOT easy…I WILL wear my bikini this summer – not to 'flaunt' anything, but to practice being OK with my whole self!
This scar is my badge of honor, for bringing 4 wonderful people into this world. It's just part of who I am now. I continue working hard EVERY day to be OK with the body I have: every wrinkle, stretch mark, scar and freckle.
For me, that means controlling what I CAN: working out every day, and fueling my body with the kinds of foods that make me feel better, stronger and have enough energy to do everything I need to do, every day, with a smile on my face!
Will I ever have a 6-pack? Nope. But that's not my goal. I'm just trying be as healthy as I can, so that I can wear that bikini with my head held high!
Let's get to work, and get comfortable in our own skin!
WHO'S WITH ME?!
I've got a support group starting on April 6th. We'll workout, eat healthy foods and keep each other accountable! I'll provide you with the all of tools you'll need to be really successful! How about access to $1500 worth of proven fitness programs, and complete meal plans, for as little as $0! (zero) FREE?! (yep!) I've spent hundreds of dollars on these programs, but you don't have to!
READY?! Click this button to get started: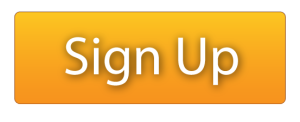 Here are ALL of the options!
Beachbody On Demand is a new way to stream workouts to any smart device/laptop/etc…you get access to apx 11 full workout programs, plus meal plans and lots of other great content (about a $1500 value).



You can pick any option
A – On Demand Challenge Pack (Shakeology + first 3 month access to Beachbody On Demand for free)

B – Shakeology Sampler Pack plus 3 months of BOD

C – 30 day trial of BOD for FREE!

And then there are a few other sales that I included at the bottom of the graphic for anyone interested in the 3 Day Refresh, T25 or TurboFire Challenge Packs (with Shakeology)

And finally…since The 21 Day Fix continues to be a HUGE hit in my groups, with challengers losing up to 10-15 pounds in 21 days…I wanted to be sure to mention that one too!
Here are some results from my last 21 Day Fix group:
Michelle lost 6 pounds and 10.5 inches!
Hope lost 5 pounds and 4 inches!
Carla lost 6 pounds and 3 inches!
Jennifer lost 5 pounds and 2 inches!
Angela lost 8.5 inches!
You can get the 21 Day Fix program alone for $59.95 or the Challenge Pack for $160 (with Shakeology – saves $$ when you bundle the 2 together).



*With ANY challenge pack purchase, you will also get the 30 day free trial of Beachbody On Demand!