This has quickly become one of my very favorite recipes to make in my Instant Pot
. I have been using my Instant Pot almost once a day since I bought it back on Amazon Prime Day. As we speak, I have a sick kiddo at home and I am making homemade chicken stock for chicken soup later (both in the IP).
It makes weekly meal prep a breeze! I can cook brown rice in half the time that my rice cooker used to take. It makes PERFECT hardboiled eggs every single time! The peels just slide off – no joke! It doesn't matter how fresh or how old the eggs are either…the pot doesn't discriminate. I've made dozens already…never disappointed.
I make homemade mac and cheese for the kids in about 15 minutes. You can use frozen or thawed meat for most recipes. It'll even make pasta, veggies, potatoes, and even cheesecake!!! The possibilities are endless it seems! I have just scratched the surface! 🙂
A little bird has informed me that it will likely be on sale (close to 50% off) on Black Friday! So keep your eyes open for that, and shop/learn more here: Instant Pot
And on to the recipe: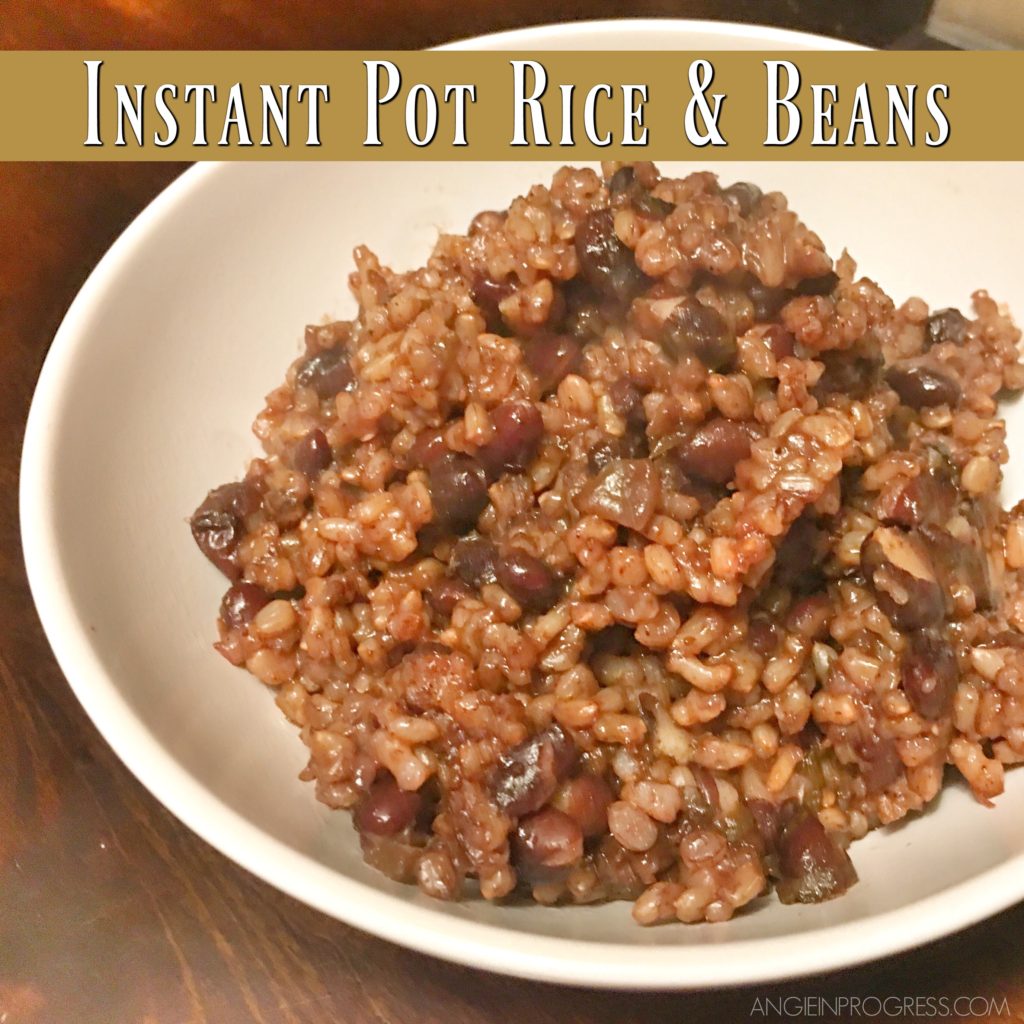 INGREDIENTS
1 cup dry black  beans (red might work too)

2 cups brown rice (I used short grain.)

4.5 cups water

1 cup salsa

1 tsp cumin

1 tsp onion powder

1 tsp garlic powder

2 tsp chili powder

1 tsp sea salt (optional)
DIRECTIONS
Use manual setting for 30 minutes.
Allow a natural pressure release for at least 15 minutes.
*You can double and freeze leftovers! My husband even put it into the food processor and made veggie burgers with it! 🙂