These tacos were inspired by a Saturday morning trip to the Brighton, Michigan Farmer's Market. We stopped at the Stone Coop stand to buy some fresh, local organic (and non-gmo) veggies! I came home with a couple HUGE bags full of goodness! Check it out!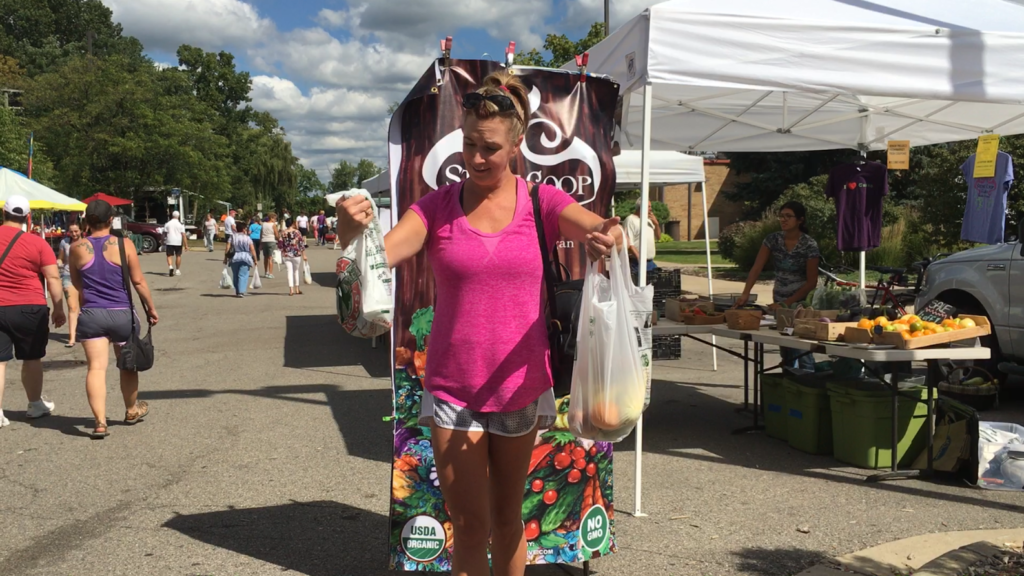 I have been scouring the googles, Pinterests and internets these days for some tasty vegan recipes…since my husband recently decided to do a trial run eating a vegan/plant-based diet. Of course that decision means that I have also been eating mostly vegan foods…since of course I am the one who does the meal planning, shopping, prepping and cooking! I'm always up for a challenge though…so it's all good! 🙂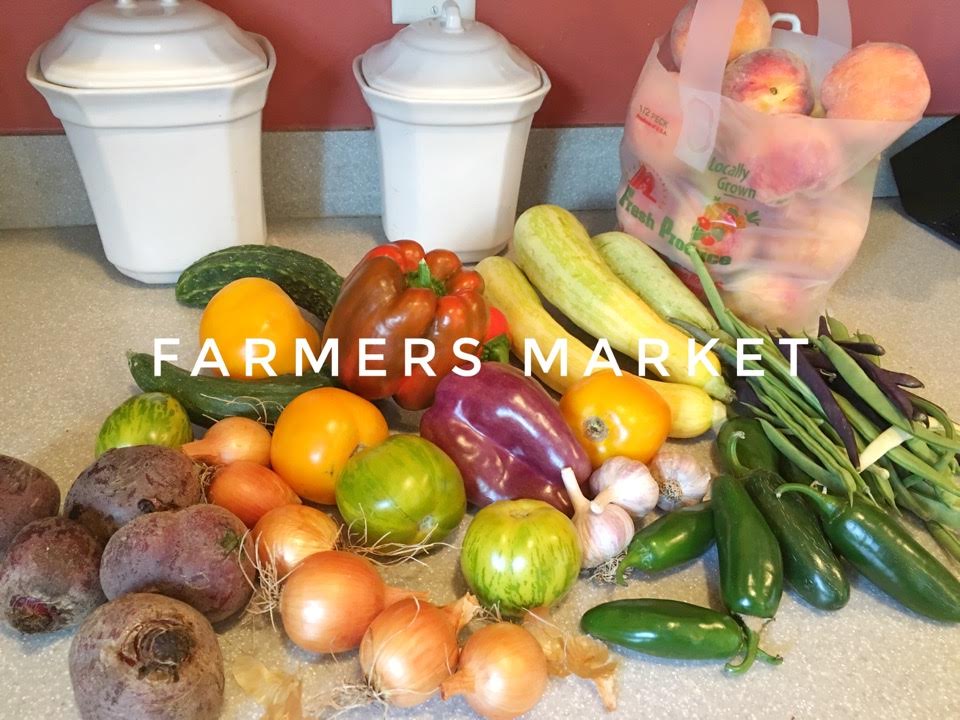 I have always said that I think I could easily be a vegetarian. I don't often crave meat and could literally LIVE on fruits and veggies. My only sticky spot is eggs and cheese! I really love both, and giving them up would be a struggle. I've done without both for a week though…and haven't perished. Yet!
It is difficult, however, given that we have 4 kids who have NOT decided to become vegan – or vegetarian even – at this particular time. I am not one to make that decision for anyone, including my kids. So that means I've been preparing different meals for them. And that, my friends, is not something I think I could do for the long run! I can see exposing them to more and more meatless meals and plant-based options, but unless they say, "Mom, I want to be a vegan", I will have to get creative!
Another conundrum is that I just don't like to 'call' myself anything in particular. I don't like to draw a line in the sand and say, "never again will I ____". You know?! So for the moment, we are eating 'mostly vegan' food, and doing lots of reading, research and soul-searching to see if it's something we could see ourselves sticking with, at least for the foreseeable future.
Ok…so back to the recipe. You don't have to be a vegan, vegetarian or Michigander to enjoy these! Especially this time of year when the veggies are fresh! It was a taste sensation and my husband declared this recipe to be a KEEPER! There was a ton of the veggie filling leftover that we made more tacos with the next day and added to brown rice bowls.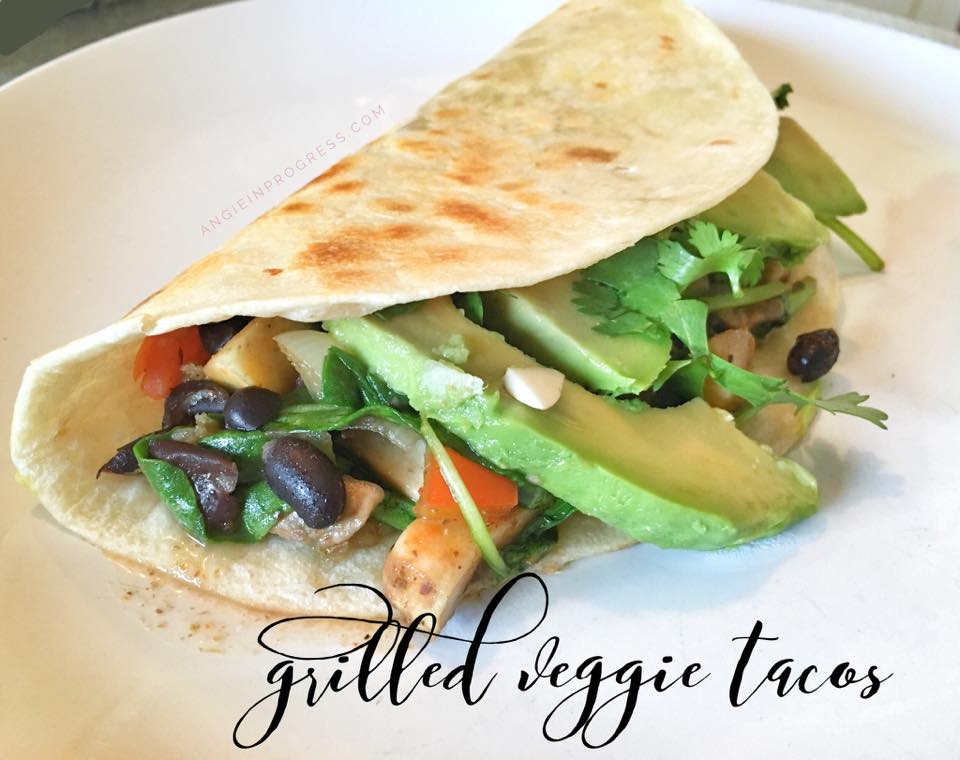 GRILLED VEGGIE TACOS
INGREDIENTS:
2 Tbsp. coconut oil
1 medium onion (red, sweet, whatever!) – diced
2-3 garlic cloves (minced
2 bell peppers – chopped
1 jalapeño, minced or chopped (the more seeds you keep, the spicier these will be)
1 can of black beans, drained and rinsed
1 cup fresh mushrooms, chopped
1 tsp. ground cumin
1 tsp. paprika
1 tsp. dried oregano
3 cups fresh spinach, chopped
sea salt and black pepper to taste
6 or 8 tortillas (sprouted, whole grain, whatever you like)
*You could really get creative here and add lots of different veggies like sweet potatoes, squash, carrot, etc.
EXTRAS:
vegan cheese
sliced avocado
fresh cilantro
lime juice
salsa (whatever you like)
DIRECTIONS:
In a large, deep skillet over medium or medium-low heat, add coconut oil, onion, garlic and peppers (including jalapeño) with a little sea salt. Sauté for 15 minutes until softened and translucent. You don't want them to brown, so reduce the heat if necessary. Cook it slowly so everything gets soft and sweet.
Add black beans, mushrooms and spices. Mix everything together and continue cooking for 5 minutes.
Add spinach and continue cooking for a few minutes, until spinach wilts. Add salt and pepper to taste and remove from heat.
In a large pan or skillet, sprayed with cooking spray, assemble the tacos. Put enough of the veggie filling in the tortilla that you can flip to brown both sides. Place avocado slices on top of the filling along with some chopped fresh cilantro and a squirt of fresh squeezed lime juice. *Feel free to throw some vegan cheese in there as well, but with the avocado, I didn't think it really needed it!
That's it! Enjoy all of the veggie goodness!
If you are using the 21 Day Fix, the container count is: (per taco) 1 yellow, 1/2 red, 1 green, 1 blue (avocado slices)