Just a few spots left!
Deadline to join is Sunday, August 30. Click the big yellow button at the bottom to save your spot!
The kids are going back to school, so it's a perfect time to focus on YOU again!
But seriously…where did summer go? It makes me sad! But, it's been hard to stay on track with fitness and nutrition and I don't know about you, but I'm ready to kick it up a notch and get totally RE-committed before we're in full holiday swing! UGH!
Starting Sept. 8th, the day after Labor Day, we'll get back to it!
WHO'S WITH ME?!
Workout: at least 30 minutes/day
Nutrition: eat clean, healthy food
Accountability: daily support in a private Facebook group
I'm here to help! This is what I  LOVE to do! I'll be available to support you 24/7. I'll share tips, family-friendly recipes, and daily motivation to help you stay on track and reach your goals.
ARE YOU READY?
Pick a workout program and/or Shakeology and let's get to work!
There are a couple of GREAT sales going on this month! Hurry!
LAST CHANCE TO GET CIZE FOR FREE!
Try Shakeology and get Cize free plus a bonus workout, plus discounted shipping and 30 day FREE access to Beachbody on Demand! (only good through the end of August!)
Shaun T's all new dance-based workout program, CIZE, is such a hit because it's so fun, you won't even know you're working out! My first test group is having a blast and getting GREAT results!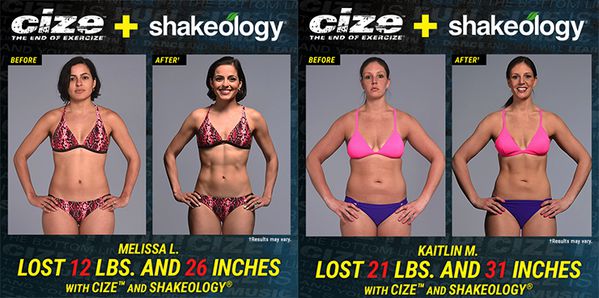 And of course…you can't go wrong with the SUPER popular and tremendously effective 21 Day Fix! Check out one of my customers and challenge group graduate, Michelle's results!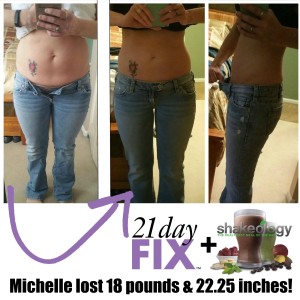 Click the button below to join my 21 Day Back to School – Back to Fitness Challenge!