Did you know it was possible to get fit without killing yourself in the gym?
PiYO has been a favorite in my challenge groups since it came out about a year ago. It's great for anyone who wants to avoid all of the jumping and jarring from traditional cardio workouts, but still wants amazing results! Your joints will thank you! And so will your waistline! I did this program last year along with my marathon training, and it was wonderful for my tight muscles! I improved my strength, flexibility and recovery time SO much! All without any additional wear and tear on my muscles and joints.
"PiYo gives you hardcore definition, intense calorie burn, and allover strength—without weights, without jumps, and without destroying your body." -Chalene Johnson (creator of PiYo)
What is included in PiYO?
PiYo comes with 8 different workouts that you can do right at home. They are 25 to 45 minutes long, and vary in the target areas they hit.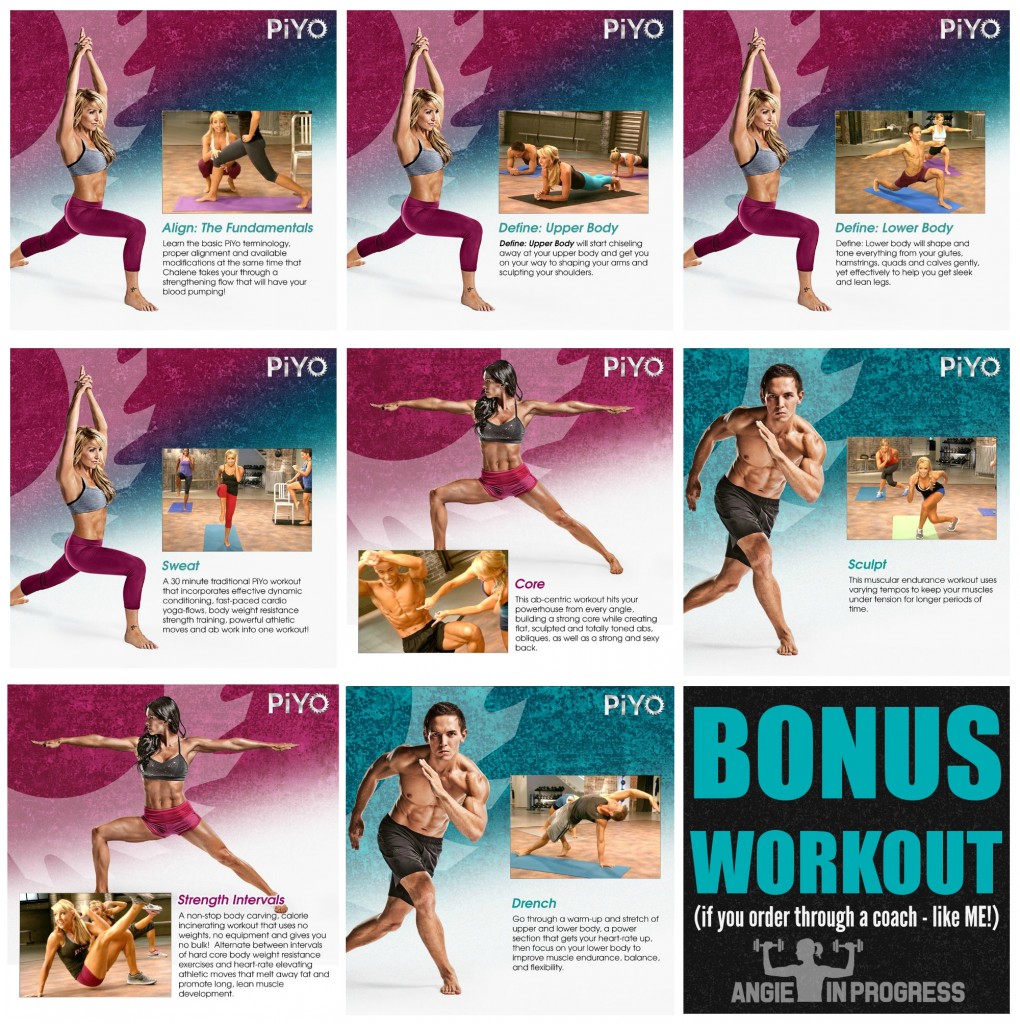 Here is a description of the EIGHT/9 workouts:
First up, Align: The Fundamentals (46 mins)
Define: Upper Body is a focused workout (35 mins) that will strengthen and stretch your entire body, while building on the movement patterns you have learned in Align.
Define: Lower Body (25 mins) will shape and tone everything from your glutes, hamstrings, quads and calves gently, yet effectively to help you get sleek and lean legs.
Sweat (35 mins) is a traditional PiYo Workout that is fast paced with body weight strength training and ab work!
An amazing 30 minute Core workout that will hit every muscle in your POWERHOUSE!
PiYo Sculpt (30 mins) uses body weight to generate muscular endurance to stimulate metabolic changes to totally and utterly transform your figure!
Strength Intervals (25 mins): 25 minutes is all you need of this body carving workout!
Drench (45 mins): This workout not only leaves you drenched, but your metabolism will have been kick-started to ensure you scorch away fat!
BONUS Workout when you order through a coach (Like ME!) 🙂
Check out this video!
What about results?
Look at my friend Heather who has lost 40 pounds so far with PiYO and Shakeology!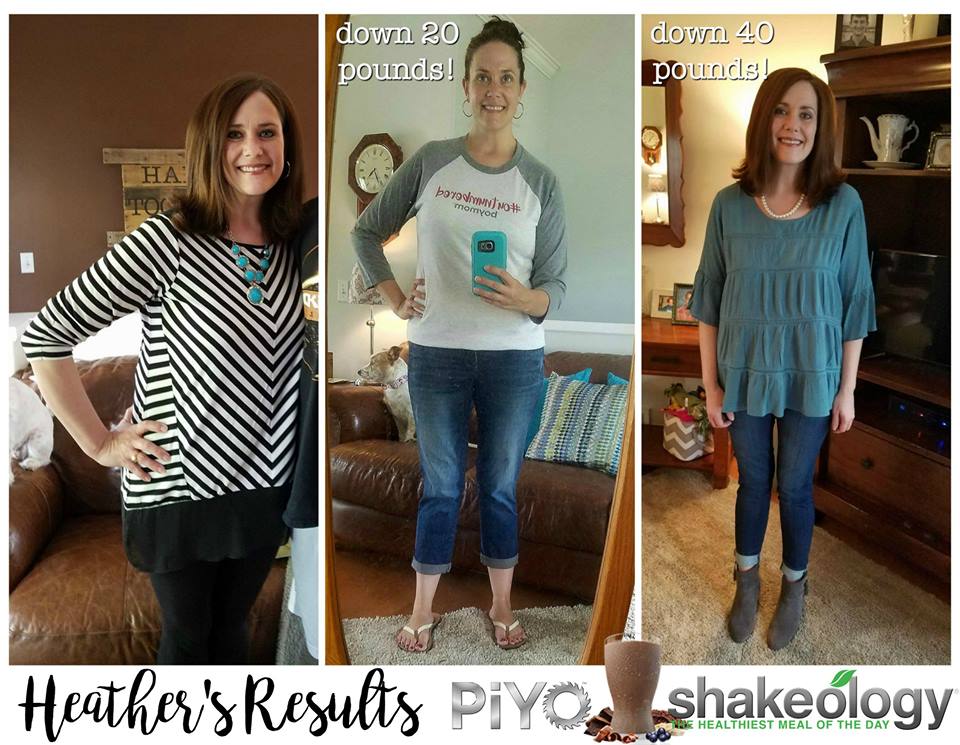 Here's the SCOOP! The best deal going is the "All Access Beachbody on Demand Challenge Pack" that will include PiYO and hundreds of other workout programs (strength training, yoga, cardio, kickboxing, dance, etc – nice to have options after you finish PiYO) that you can stream on any internet device/smart tv (like workout Netflix) for one full year, including all new programs that launch within that timeframe. Over $6000 value!
You also get a 30 day supply of Shakeology (speeds results, reduces cravings, improves energy, etc) and the Portion Fix meal plan and containers that has helped so many of my challengers learn what foods to eat and how much – really simplifies nutrition.
Video about Annual All Access challenge pack: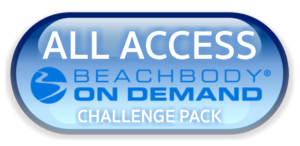 And then there is the PiYO Challenge pack, which will come with the program and a 30 day supply of Shakeology along with a 30 day trial of Beachbody on Demand (NOT including the new and premium workouts or new releases). *for only $39 more you get the ALL Access package above! Most bang for your buck – $6000 value!

Add the 3 Day Refresh for an extra KICKSTART!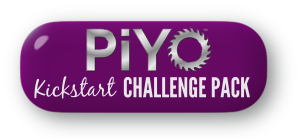 Pick a pack and hop into my next challenge group to get the accountability you need to reach your goals!