This is going to be FUN! This isn't just another group, it's an event! And you won't want to miss it!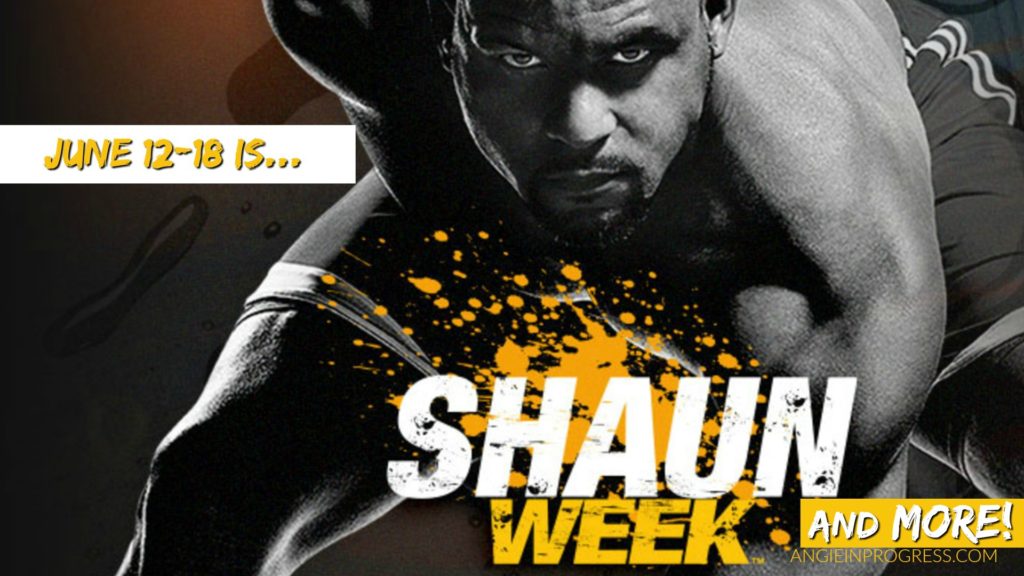 It's been almost 2 years since we've had a new program from Shaun T. And he never disappoints!
This event is about more than just workouts…it's about changing your life and transforming your mind and body. It is about getting motivated to get connected to your fitness, to your mental journey and to continuing on with your progress and reaching your health and fitness goals!
And all you need is access to Beachbody on Demand to join the fun!
The Annual All access challenge pack is on sale right now, so it's by far the most bang for your buck! This option will include access to the Shaun Week videos and the entire library of Beachbody workouts and programs – strength training, yoga, cardio, kickboxing, dance, etc (nice to have options after you finish Shaun Week), including new and premium programs (Core de Force, 21 Day Fix, Country Heat, PiYO and hundreds more!) and any programs that will be released this year (Shift Shop coming in July!), meal plans, nutrition guides, cooking show and lots of other premium content that you can stream on any internet device/smart tv (like workout Netflix) for 12 months!
You also get a 30 day supply of Shakeology (speeds results, reduces cravings, improves energy, etc) and the Portion Fix meal plan and containers that has helped so many of my challengers learn what foods to eat and how much – really simplifies nutrition.
Check it all out here: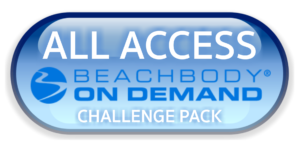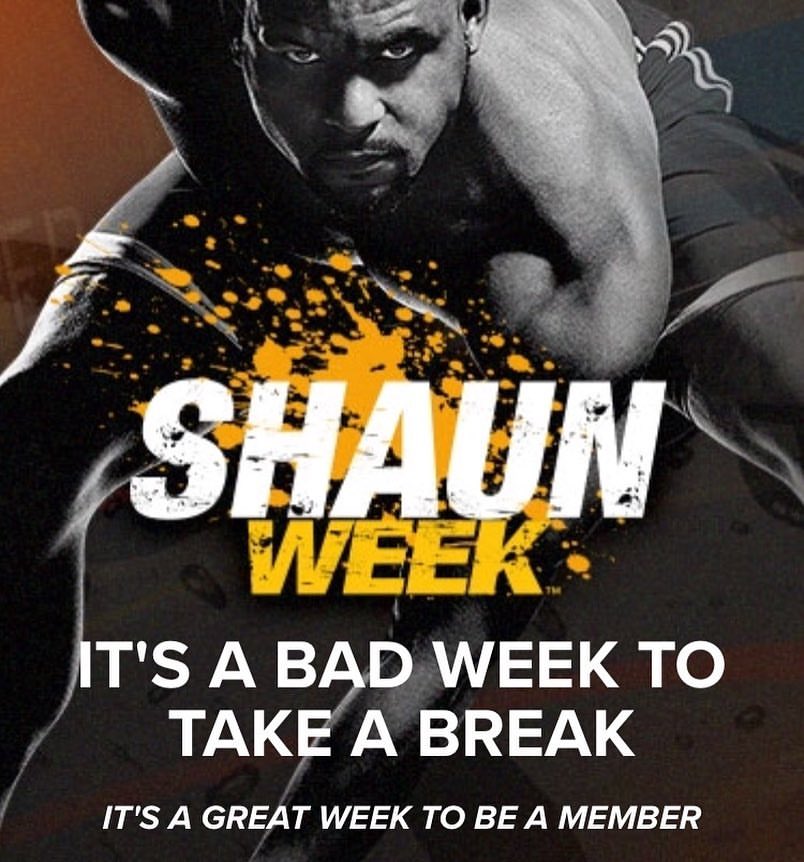 When Does It Start?
The group starts on June 12th and it goes day by day, live on Beachbody On Demand.  You will not be able to look ahead.  Each workout is posted live that morning.  It is a perfect way to really jumpstart your summer through my support and accountability group.
How to get it?  You need to make me your coach and get Beachbody On Demand through me as your coach.
Secondly, there is a great modifier so even if you don't like being down on the floor you can modify with Shaun T and he gives you that option.  These workouts are like the best of Shaun T – his greatest hits!
THE WORKOUTS:
Insane Basics:  Go Slow, form over speed, work through it.
Pure Cardio Part 2:  It is going to be amazing!  You don't go to the floor at all.
Insane Weights:  This workout is hitting the weights in an Insanity format.
25 Abs:  25 minutes of abs that is so ridiculously amazing that you will need to pray before do it! LOL
BrickSanity:  Asylum strength and T25 mixture and a lot of insane craziness!
Speed 4.0:  Speed workout similar to what you did in T25 Speed 1.0 and 2.0
Dig Deep is how you end the week with a bang!  This is BANANA's YO!!!!  This sounds like Friday Fight From Max 30.
And it won't stop at the end of 7 days.  It's Shaun Week and MORE! 😉 I'm running this as a full 21 day challenge where you'll have the option to continue with a hybrid of other Shaun T workouts – available on Beachbody on Demand, or continuing with any of the HUNDREDS of different workout available! There is a lot more in store for you after those 7 days!
Are you in?! Great! Now what?
Fill out this application below and I'll help you get set up in time to start on June 12!