EXCITING MARCH SPECIALS!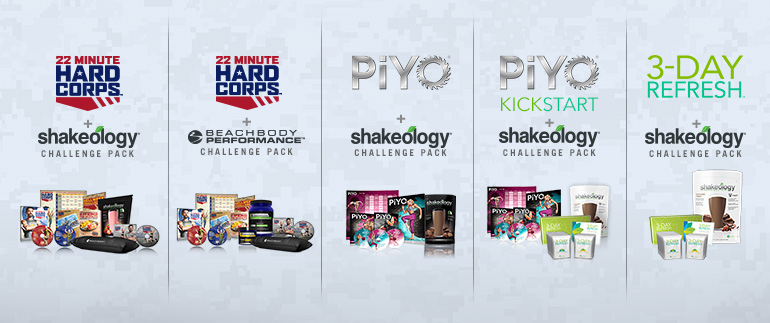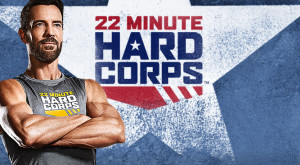 My boyfriends back! Tony Horton's new program 22 Minute Hardcore is here! And you can try it this month *FREE when you try Shakeology OR the Beachbody performance supplements Energize and Recover! *Price when compared to a one-time order of Shakeology or the Performance Line
If you've got 22 minutes a day, and really…c'mon…who doesn't? Than you've got time to get it done! I've been able to sample the program and can tell you that those 22 minutes will FLY by!
So WHO is going to love 22 Minute Hardcore?
Busy moms/dads who don't have a lot of time to go to the gym or do a longer workout.
Former members of the military, who want to get back to the fitness level they had when they were in the service.
Anyone looking for a "no-frills" workout that gets results without requiring them to learn a lot of complex moves.
Fellow Tony Horton fans or fans of other time saving workouts like P90X3 and T25.
Check out this quick video:
This month when you purchase one of the Challenge Packs (w/Shakeology or Performance) you'll get the sandbag used in several of the workouts for FREE. You'll also get 30 days free access to Beachbody on Demand, a free bonus workout and $2 discount shipping.
*You'll also get access to my FREE, 22 Day BACK TO THE BEACH BOOTCAMP group that will start on March 22!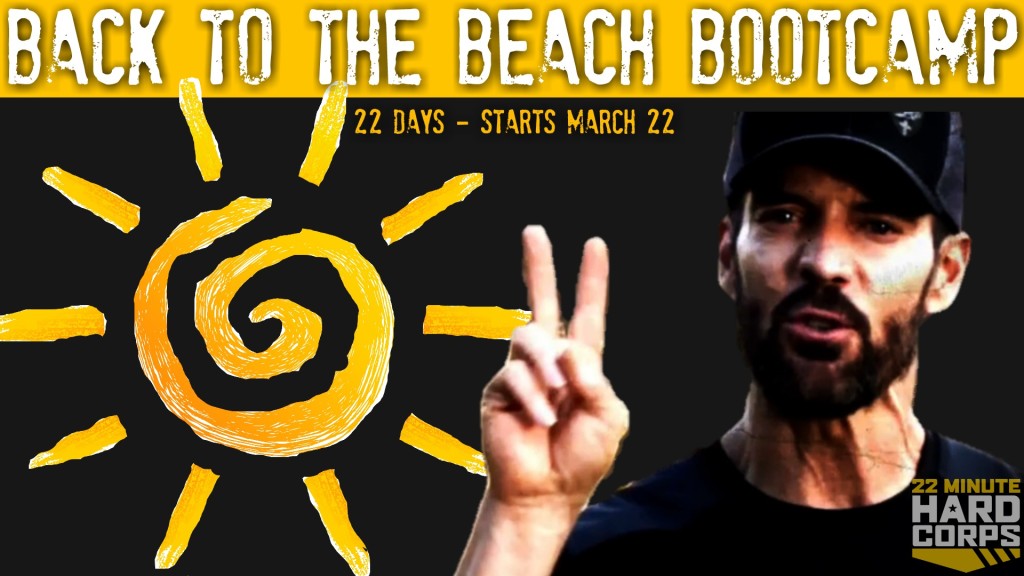 We'll be using the ALL new Challenge Tracker app so ANYONE can participate, even in you're not on Facebook. 🙂 It's a really handy way to log your daily activity and be part of a mobile support group! I'll share daily tips, recipes and motivation and you'll check in daily for accountability (the secret ingredient to success!)
Join the Back to the Beach Bootcamp!
*See the Challenge Application at the bottom!
MORE SAVINGS IN MARCH!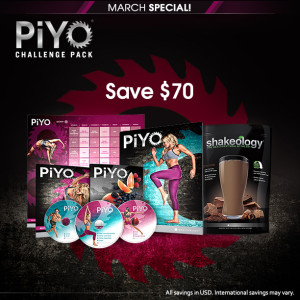 You can get PiYO FREE this month when you try Shakeology for 30 days!
*When compared to a one-time order of Shakeology
You'll also get:
free bonus workout
30 days free access to Beachbody on Demand
$2 discount shipping
access to a complimentary support group for accountability
Check out a quick video:
Finally…you can also get the 3 Day Refresh FREE with Shakeology this month!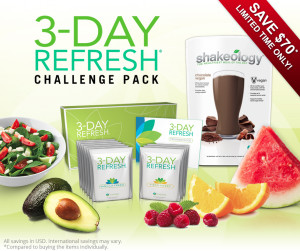 JOIN A CHALLENGE GROUP!!!
The support system that will help you stick with it and get the results you want!