21 DAYS – EXTREME RESULTS
The 21 Day Fix was an absolute game-changer! I've seen amazing results over and over again! People losing 10-15 pounds in just 21 days. AND nobody is starving, OR killing themselves at the gym for 1-2 hours a day!
Well NOW you can kick it up a notch and get seriously shredded in the shortest time possible with 21 Day Fix EXTREME, created by Autumn Calabrese. This breakthrough 21-day fitness and nutrition program combines simple portion control, clean eating, and extreme 30-minute workouts to deliver a body that is hard, lean, and defined.
What is 21 Day Fix EXTREME?
• A 21-day program that features simple portion control, clean eating, and extreme
30-minute workouts.
• The portion-control containers take all the guesswork out of how much you should eat.
• The Eating Plan will tell you exactly what to eat and when—and how to eat cleaner than ever.
• This is how you get seriously shredded in 21 days.
What makes this program different?
• No other program has you eating this well and working this hard. It's going to take guts, intensity,
and drive. But it's only 21 days.
• The 30-minute workouts are extreme. They combine steady-state aerobics, resistance training, and
explosive power moves that target every muscle in the body—to help you get shredded in a short
amount of time.
• Seven workouts; one for every day of the week so your mind never gets bored and your body
never adapts.
• For your nutrition, you'll not only be practicing portion control—you'll be eating ONLY clean foods.
No treats. No cheats. No excuses.
• Autumn has included her own competition nutrition plan, which she uses to get stage-ready and
ripped in 21 days.
Who should do the 21 Day Fix EXTREME?
Women and men who:
• Are impatient to get serious results.
• Don't want to make longtime commitments or have tried and failed at longer, more complicated
diet plans.
• Are serious with a "No BS" attitude toward workouts and nutrition.
• Have a dramatic short-term weight-loss deadline, or need a final push to achieve the hardbody
they've always wanted.
• Don't have much weight to lose, but want to get shredded and have defined abs.
*See info below about my test group!
Check out a quick preview:

This month you can get EXTREME results and $AVE some cash too! And of course…you have options!
1) BASE Kit: comes with all 7 workouts: Plyo Fix Extreme, Upper Fix Extreme, Lower Fix Extreme, Pilates Fix Extreme, Cardio Fix Extreme, Dirty 30 Extreme, & Yoga Extreme + a BONUS workout: The Fix Challenge. You'll also recive 2 sets of the color-coded portion control containers and a Shakeology shaker cup.*The Base Kit does NOT come with Shakeology. PLUS 3 FREE GIFTS! The 21 Day Fix Extreme Eating Plan, Countdown to Competition and 24/7 support! AND FREE SHIPPING! (this month only)
2) CHALLENGE PACK – Save $70: Challenge Packs are the complete package, offering total support for achieving health and fitness goals. The formula? Fitness + Nutrition + Support = Success. With the Challenge Pack, customers will receive:
EVERYTHING in the Base Kit
Shakeology (Choice of 30-day supply on Home Direct)
Team Beachbody Club (30-day FREE trial membership)
OPTIONAL: Sign up as a coach and receive your free Business Starter Kit & have your first Business Service Fee waived. And start earning money!
3) KICKSTART CHALLENGE PACK – Save $95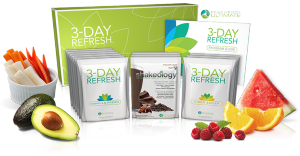 EVERYTHING in the Challenge Pack PLUS the 3 Day Refresh to 'kickstart' your results!
JOIN MY TEST GROUP!
Starting on the 16th, I will be running a Test Group for anyone doing the 21 Day Fix Extreme, or The 21 Day Fix. We'll do the programs together! You'll get the daily support and accountability you need to dig deep and get results! I'll provide motivation and recipes and be available to help you reach your goals – 24/7!
Choose your option(s) below!DEADLINE to commit is Friday, Feb. 6
Be patient – the site is bound to be overloaded today!
21 Day Fix Extreme – Challenge Pack
21 Day Fix Extreme – Kickstart Challenge Pack
Shop for other 21 Day Fix AND 21 Day Fix Extreme options
To Join my Test Group, sign up below: