So I was walking through my kitchen the other day trying to think of something to eat for lunch. I had leftover rotisserie chicken in my frig. So that's where I started. I walked by my counter and saw the hot sauce. Then I opened the frig and saw my Greek yogurt and POOF! It hit me! BUFFALO CHICKEN SALAD!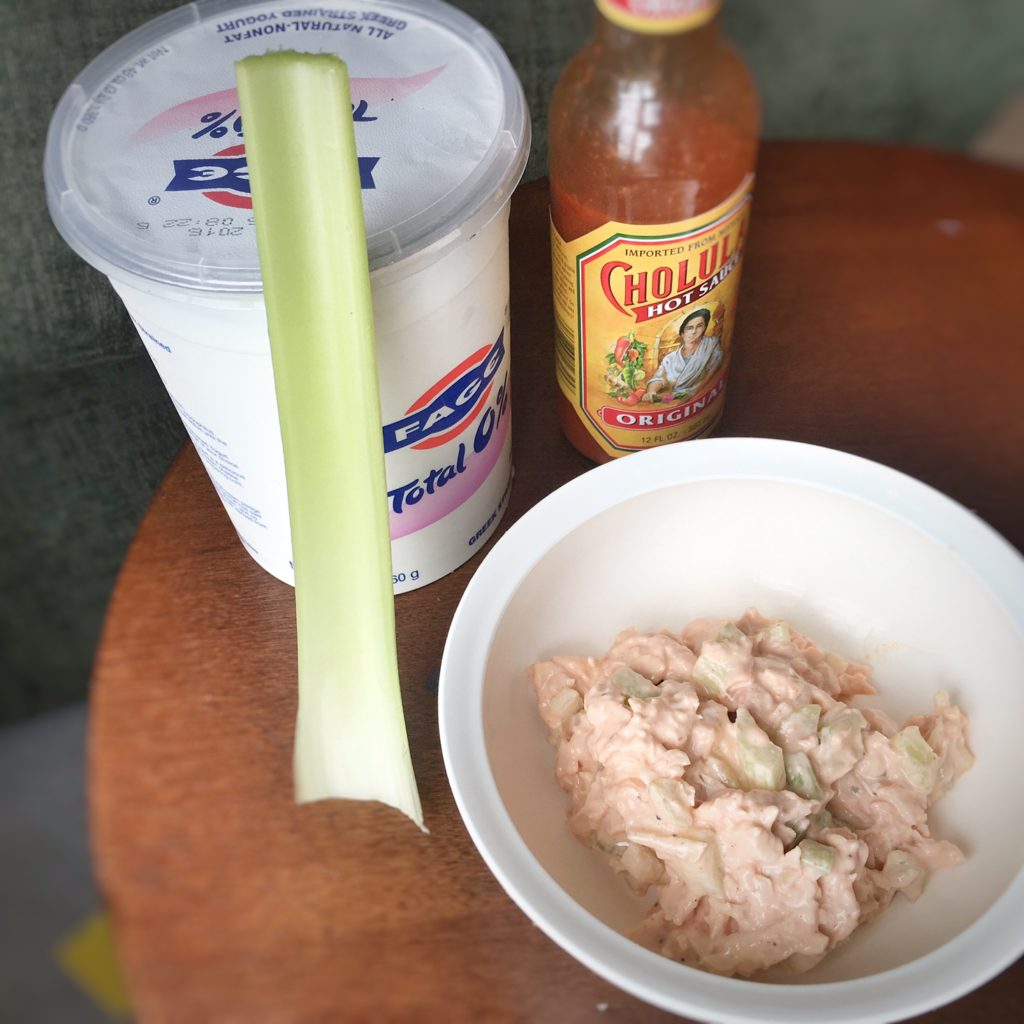 And since I'm following the portion container meal plan from 21 Day Fix, Hammer & Chisel, Cize etc… this worked perfectly! The end result was creamy, a little crunchy and just a wee bit spicy! Why have I never thought of this before?! I think this one will go into the rotation because it really hit the spot!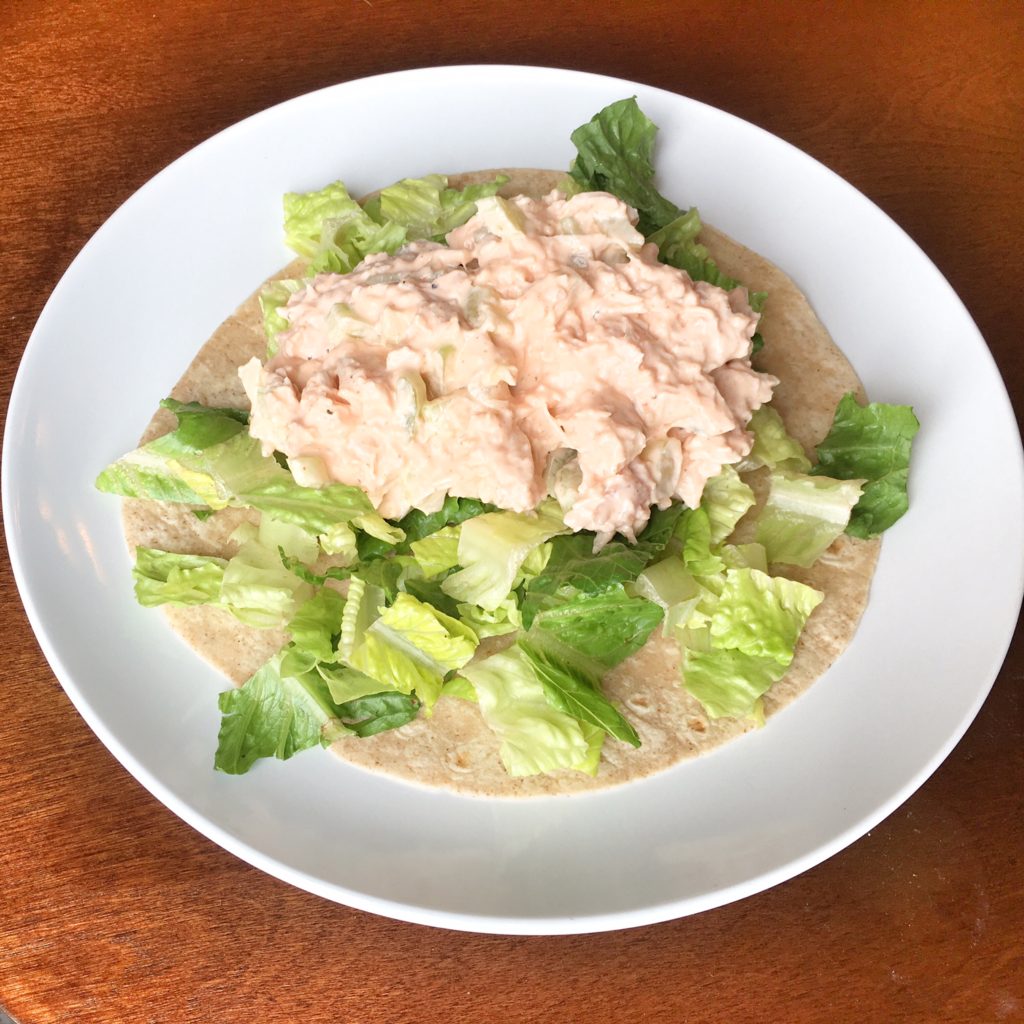 So here is what you do (p.s. …it couldn't be easier!)
Ingredients
4 oz shredded chicken breast
1/4 cup plain Greek yogurt
1 T. favorite hot sauce (Franks is a good one for Buffalo)
1 stalk of celery – diced
dash garlic powder
salt and pepper
Directions
Mix it all together and serve in a whole grain tortilla/wrap, put it on a salad, or eat it out of a bowl! Whatever floats your boat! 🙂
This recipe is one serving and will count as 1 red, 1 green and 1 yellow (w/ romaine and a wrap)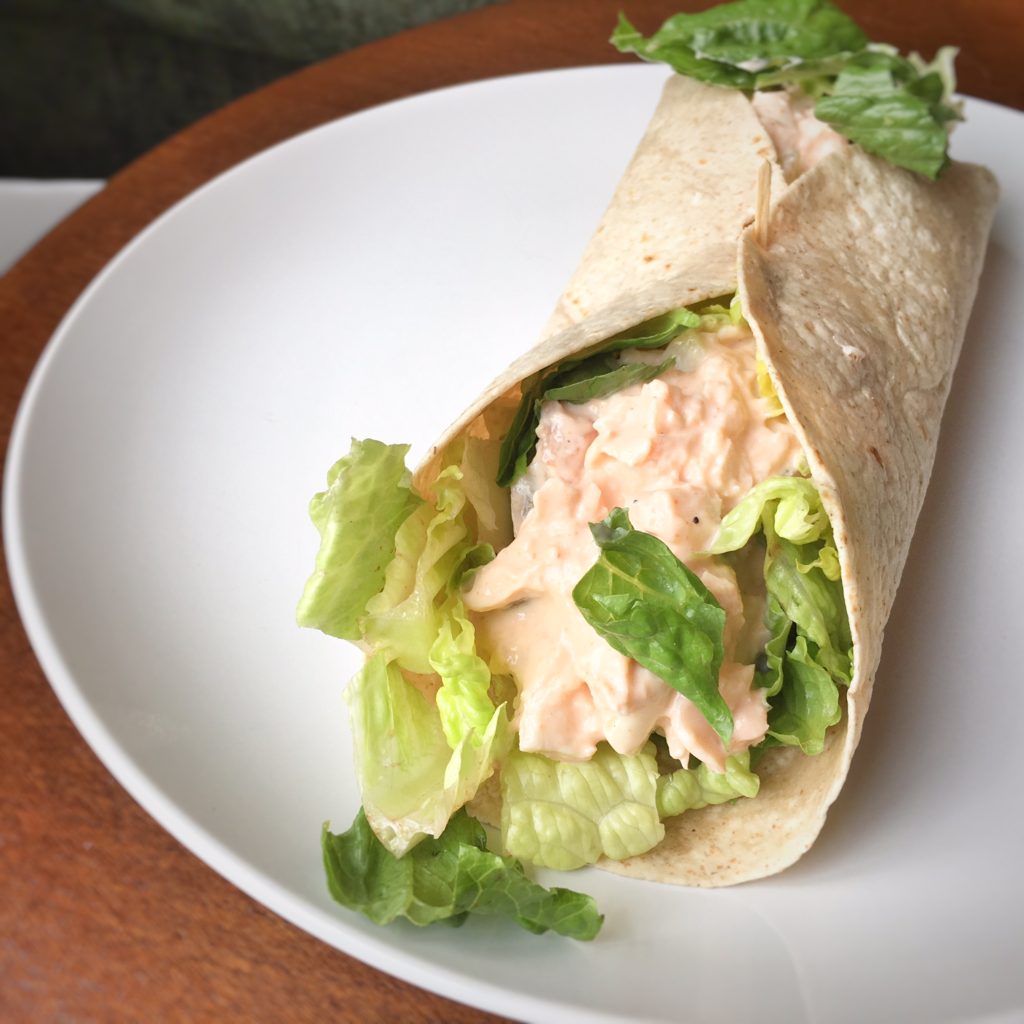 There are some GREAT sales going on this month if you're looking for a complete fitness program and meal plan! You can save up to $120!