Ok…shit is getting real over here!
I am starting Shift Shop on Monday, and I'm not gonna lie…I'm a little skerrd!
My week 1 meal plan is finished! Sharing it here will help me stay accountable to it, and you're welcome to steal, borrow, print, duplicate, crumple, burn, etc! Whatever you wanna do with it is ok by me!
<Click the image below for a printable copy.>
So although some of my breakfasts and lunches are the same, there is a lot of room for me to mix it up! I don't have to use the same veggies with my eggs each day. And instead of cheese I can use avocado – both are healthy fats.
And for my salads, I'll use different proteins (grilled chicken, flank steak, eggs on days I didn't eat eggs for breakfast, etc).
I'll use different Shakeology flavors and add-ins and different veggies with my hummus! So SEE…LOTS of variety! 🙂
I will be intermittent fasting along with this nutrition plan. Which essentially just means I'll be eating these meals in a smaller window of time (8 hour eating window: 16 hour fasting). It just helps me stay on track better, and there are some health and weight management benefits to eating this way too! If you're interested in learning more, join my free group here.
And what about the workouts?
My workout calendar is printed, and ready to be crossed off – basically a grown up version of a sticker chart. 🙂 Hey whatever works. For me…the act of crossing off my workouts is highly motivational!
If you're looking for a printable version of the calendar (the BOD version is all black and would literally use all of my printer ink if I tried to print it, lol! So I created my own!), here you go!
<Click the image below for a printable copy.>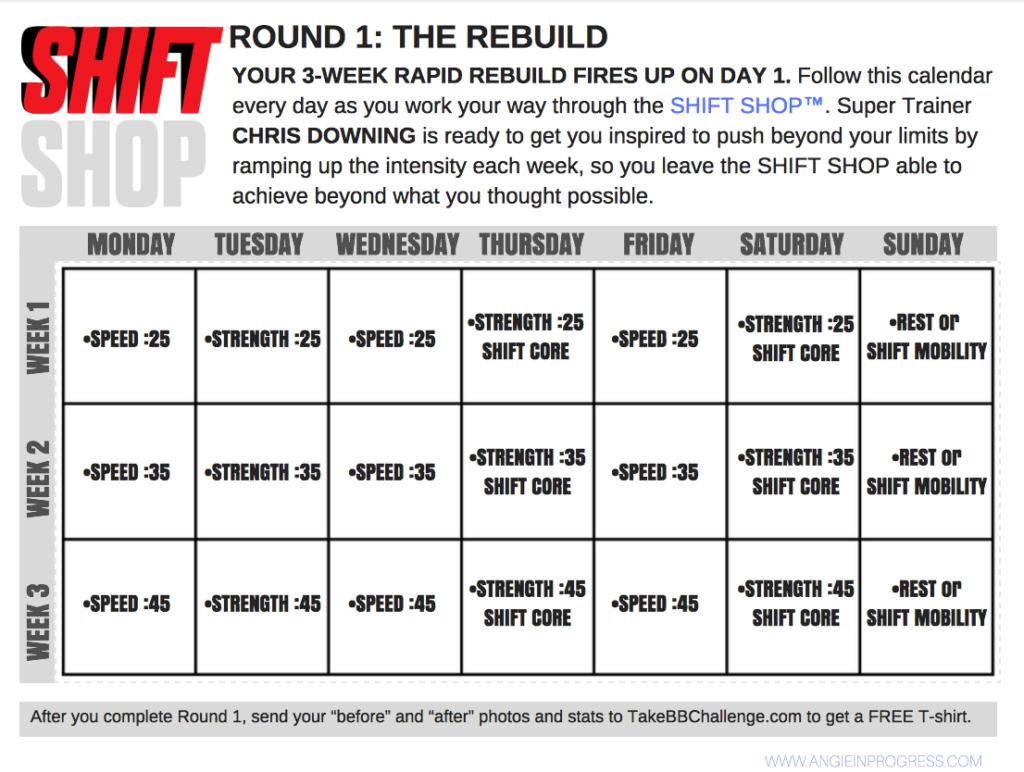 If you're looking for a coach and support to help you achieve your goals with this or ANY workout program, you can sign up for free for access to all of my online coaching and accountability groups.
Interested in more info about the Shift Shop?
If you're ready to make the SHIFT with me…everything you need to get started is HERE!
And right now it's all ON SALE!!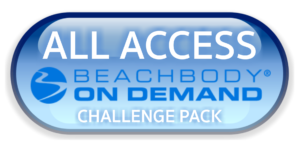 There's still time to sign up for my VIP test group!
Just fill out the form below and I'll get you added!