Coffee drinkers rejoice!

Café Latte Shakeology's Top 5 Q&A
Q: Does Café Latte contain more caffeine than the other Shakeology flavors?
A: NOT AT ALL! The caffeine levels in Café Latte are exactly the same as they are in ALL of our Shakeology flavors. So even though it tastes like coffee, Café Latte contains 75% less caffeine than an 8 oz. cup o' Joe.
---
 Q: How does it taste?
A: Absolutely amazing! It's incredibly rich, robust, and creamy with hints of Café and notes of Latte. It truly does taste just like a frozen coffee drink you'd get from a coffee shop, but Café Latte Shakeology has dense superfood nutrition as well.
---
Q: What makes Café Latte so special?
A: It's formulated with WHOLE Coffee Fruit*—a coveted superfood powerhouse that's native to regions of Mexico and India. Coffee fruit is the red fleshy fruit that surrounds what we know to be the coffee bean! Not only does Café Latte taste great, but the use of the entire plant also minimizes Shakeology's carbon footprint.
---
Q: What if I don't want to give up some of the other Shakeology flavors that I love?
A: Then get the Barista Triple Combo Box. This pack contains 24 single-serving packets of Café Latte, Vanilla, and Chocolate (8 per flavor), so you can mix and match your shakes like a true barista.
Now let's do a cost analysis. My daughter talks me into taking her to Starbucks every so often, and I am SHOCKED at how much a drink costs! It's an expensive habit! So, I come home and blend up my own for a fraction of the cost! One is full of empty calories, and the other is a superfood MEAL that keeps my nutrition on track, curbs cravings, reduces bloating, keeps me 'regular' and gives me an afternoon pick-up without the guilt!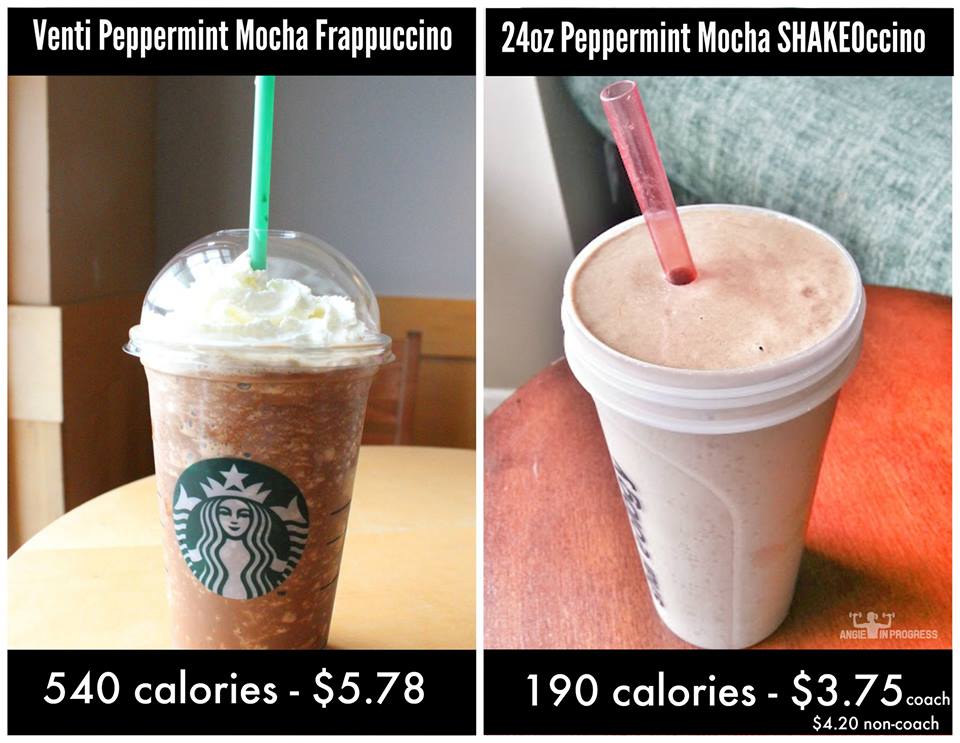 This month try any Shakeology flavor, including the new Café Latte, and get started with a new workout program for FREE!
*versus a one-time order of Shakeology
If you want to save even MORE money, I'll let you in on a little secret…ANYONE can get the coach discount. I originally signed up for the discount, but ended up turning this opportunity into an income that replaced my full-time 9-5 job! But if you just want to pay less for your monthly Shakeology with NO obligation to do anything else, message me and I'll tell you how.
My monthly support groups are a FREE service I provide for all of my customers and they WORK! I provide daily tips, recipes and motivation and provide 24/7 support to help you reach your goals. Here is what current participants have to say:
"The motivation has just not been there but since joining this group, it certainly has gotten better. Worked out 6/7 times this past week and am hoping for the same this week. Thank goodness for you all and your support!!!!"
"I like to snack once I get home from work, but thanks to this group I haven't. I work out and have my shakeology instead!"
"my proud moment of the week is starting another challenge group with you and even though it wasn't pretty, I didn't always want to do it and I am sore, I have gotten 6/6 days of workout in!!! (And tomorrow will be 7/7!) Thank you Angie for being a great coach!"
CHECK OUT THE SALES BELOW AND HOP INTO MY NEXT SUPPORT GROUP
JANUARY SPECIALS

Check out the links for more information and/or to place your order.
Hammer & Chisel Shakeology Challenge Pack
Hammer & Chisel Performance Challenge Pack
21 Day Fix Challenge Pack
21 Day Fix KICKSTART Challenge Pack (with 3 Day Refresh)
21 Day Fix Extreme Challenge Pack
21 Day Fix Extreme KICKSTART Challenge Pack (with 3 Day Refresh)
3 Day Refresh Challenge Pack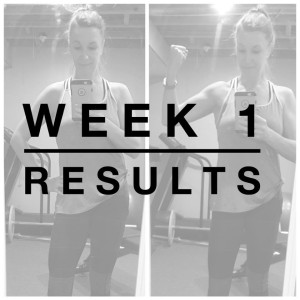 I just completed Week 1 of the Master's Hammer & Chisel program and lost 3 pounds and 2 inches. I don't actually want to lose much more weight, but I had a few holiday pounds to shed.
From here on out I want to build and tone! I have no doubt that this program will help me do that!
The secret sauce is my test group that keeps me accountable. We report in every day to support each other and keep each other on track. 
JOIN A SUPPORT GROUP!