Yes, it's only Wednesday, but Beachbody is announcing Black Friday Deals TODAY! And here they are! These are INSANE prices and will likely sell out super fast! Last year, some of the deals sold out in 1-2 hours! I've got my eye on a few of these. I might have to give myself some early Christmas presents!
Black Friday Deals!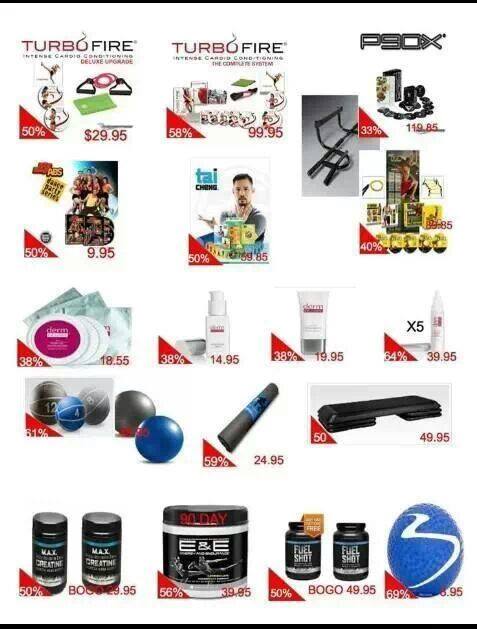 Turbo Fire for only $29!!!
P90X WITH a pull-up bar is just $119
Hip Hop Abs – $10!!?? WHAT!?
Insanity, the Asylum with a free pull-up bar is $89!
Tai Cheng, a low-impact workout program, for only $59!
There will also be some GREAT deals on Derm Exclusive! I use these products every day and REALLY love them!
I'm also looking at some of the great deals on equipment like mats, benches and balls!
And don't forget supplements like E&E (Energy and Endurance) a pre-workout formula, Fuel Shot and M.A.X. Creatine.
*I can't STRESS this enough…these sales will go very fast! If you want to take advantage, be early! The deals go live at 3:00 Eastern/12:00 Pacific. So when you're ready to order, click the button below! BONUS: Any order gets you a FREE coach – ME! -to help you reach your goals! 🙂